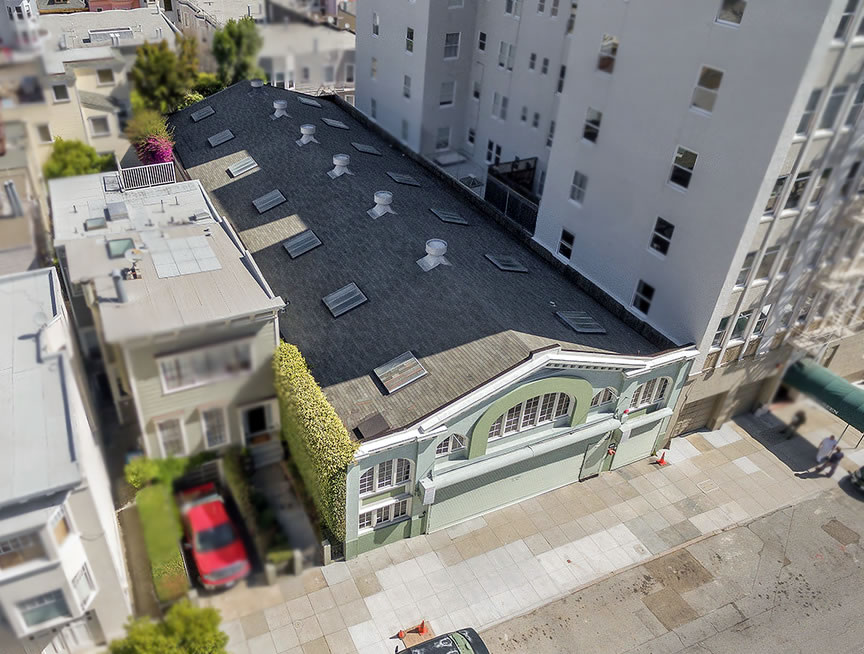 While on the market with an $8.9 million price tag, touting "a great starting point for a high-end housing development," the Green Street Auto Body garage at 1776 Green Street was also scheduled to hit the courthouse steps and be foreclosed upon this afternoon.
A bankruptcy filing has postponed the potential foreclosure, however. But the property, which is zoned for development up to 40 feet in height, is likely to be liquidated in the not too distant future.
That being said, the garage's 7,400-square-foot parcel is also currently zoned "RH-2," a designation which prohibits the development of more than one house, with up to two units, per lot without a Conditional Use Authorization.