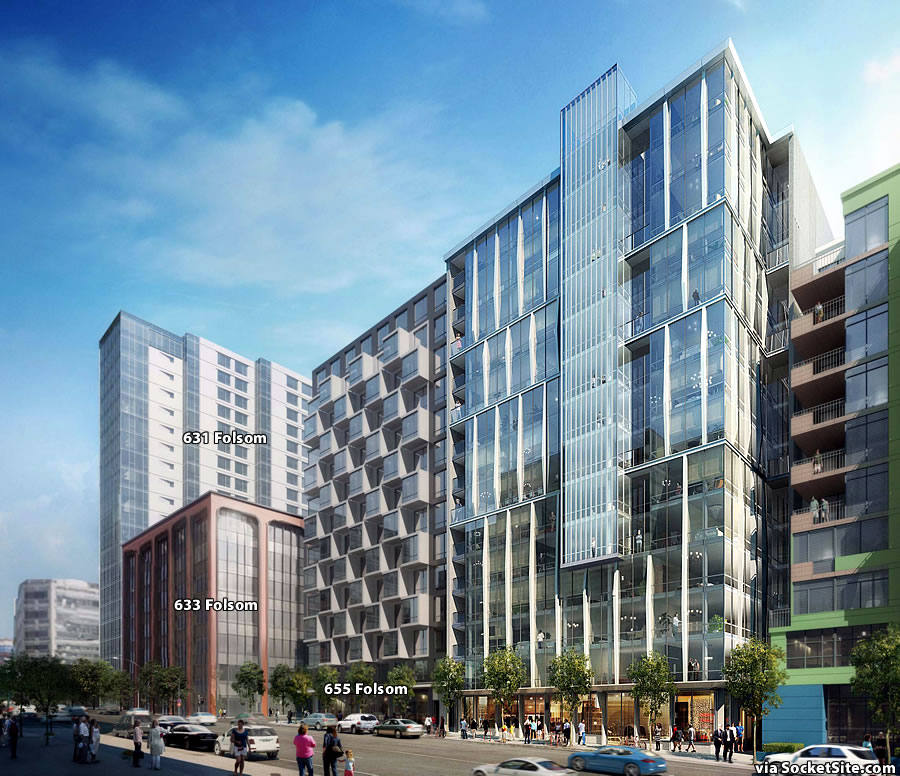 Speaking of previously approved projects that have yet to break ground, the entitlements for the 230-unit development to rise at 667 Folsom Street are slated to expire in two months time and building permits for the project have yet to be requested.
With that in mind, Equity Residential is now seeking a three-year extension to the performance period for the project which had been granted by Planning back in January of 2017.
And while the ground for the 14-story building to rise on the Canton Seafood & Dim Sum restaurant site on the corner, which the 667 Folsom street development is slated to wrap around, has yet to broken, building permits for the 89-unit development were recently issued and demolition permits have been secured as well.