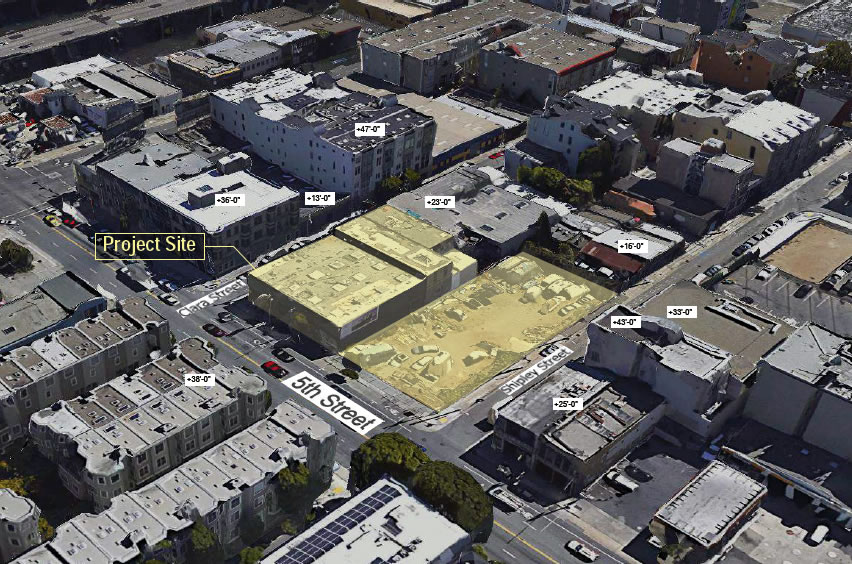 While the building permits for the approved 127-unit apartment building to rise up to eight stories in height on the western side of 5th Street, between Shipley and Clara in Central SoMa, have yet to be issued, much less processed, Trammell Crow Residential is planning to break ground next year.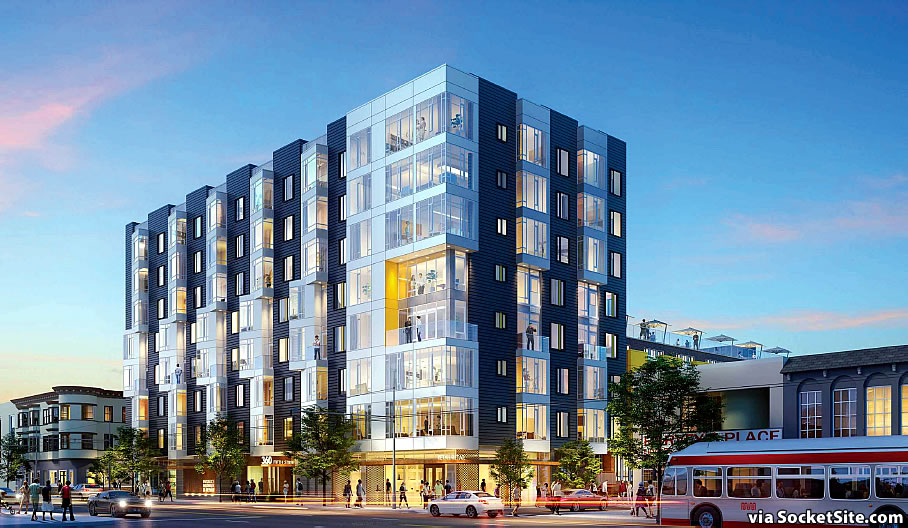 And if all goes as planned, the 360 5th Street project, which was designed by KTGY Architecture + Planning and includes 1,300 square feet of retail space fronting 5th Street, 8,000 square feet of "artist/craftsman commercial space" (i.e. PDR) and a basement garage for 37 cars (and 110 bikes), will be ready for occupancy in late 2019.
As always, we'll keep you posted and plugged-in.