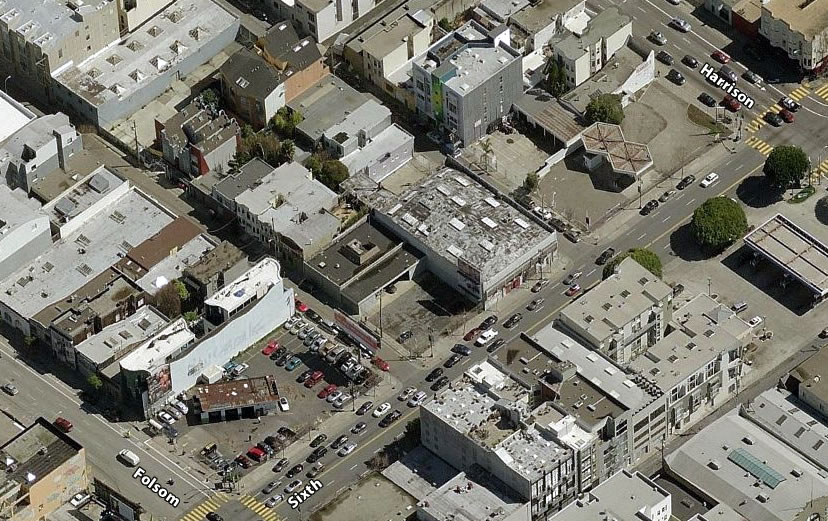 In addition to the plans for an eight-story building to rise on the southeast corner of (999) Folsom and Sixth, there are three other developments in the works for the east side of Sixth Street, between Folsom and Harrison: 345 6th Street, 363 6th Street and 377 6th Street (a.k.a. 988 Harrison).
In total, these four developments could yield nearly 400 units of housing and radically change the look and feel of the block(s):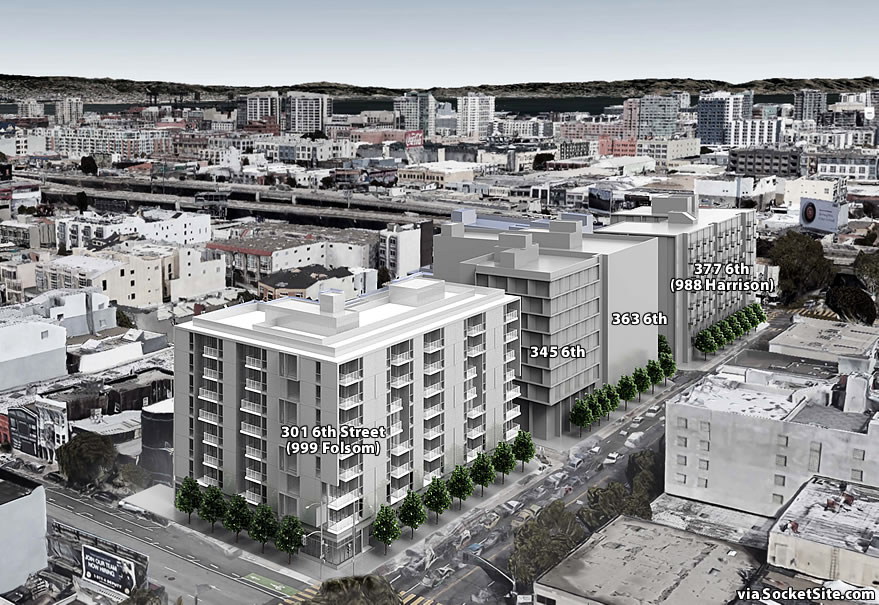 And yes, all of the parcels on the east side of Sixth Street, from Folsom to Stevenson, which represents the western border of the Central SoMa Plan, are zoned for development up 85 feet in height as well.