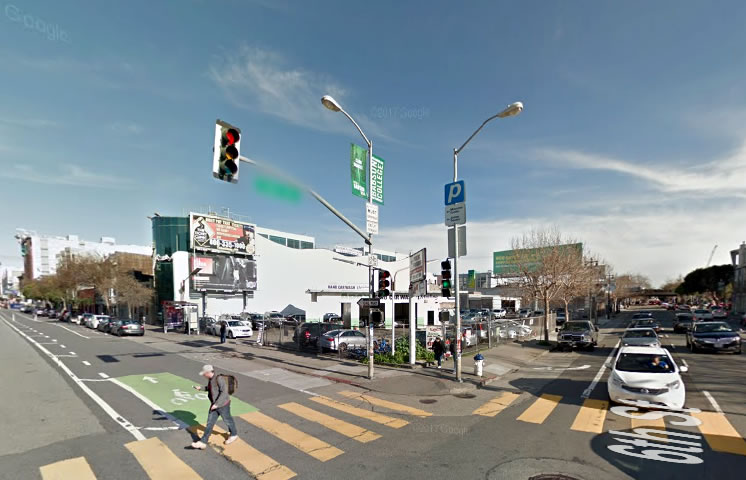 San Francisco's Planning Commission is likely to approve the proposed redevelopment of the former Central SoMa gas station turned parking lot parcel on the southeast corner of Folsom and Sixth Streets this week.
If approved, an eight-story building could rise up to 82 feet in height upon the 999 Folsom Street (a.k.a. 301 6th Street) site, with 84 residential dwelling units over 5,900 square feet of ground floor commercial space, a stacked garage for 36 cars and a revised design by Gary Gee Architects which features an abundance of individual balconies and a little less flair:
But once again, the paperwork to request the building permits for the project as proposed has yet to be filed, which suggests a quick start isn't likely nor anticipated, as we first noted a few weeks ago.