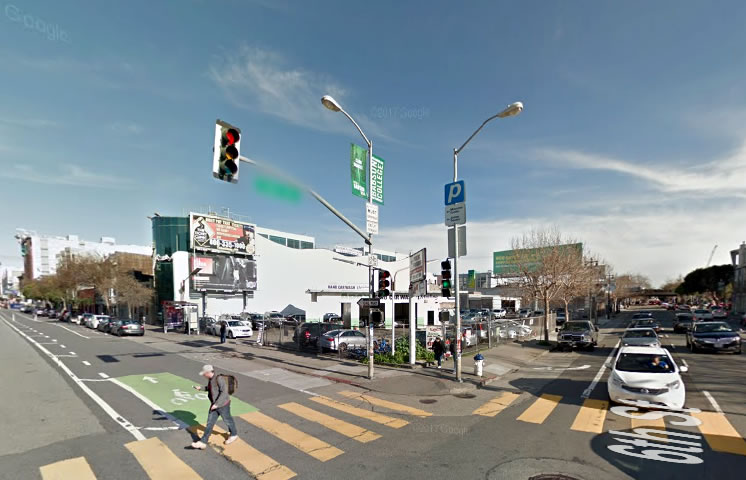 Plans to level the former gas station turned parking/detailing lot on the southeast corner of Folsom and Sixth Streets are in the works. And if approved at the end of this month, an eight-story building could rise up to 82 feet in height upon the 999 Folsom Street (a.k.a. 301 6th Street) site.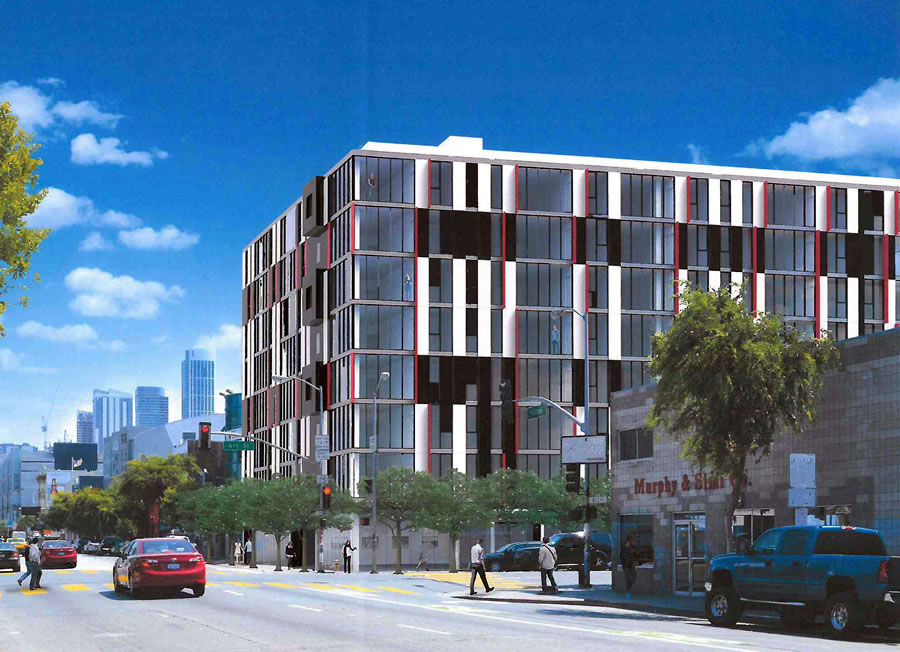 As designed by Gary Gee Architects, the proposed development would yield 84 residential units over 5,900 square feet of ground floor commercial space and a stacked garage for 36 cars.
A second floor courtyard over the garage and roof deck would provide the development's required open space, assuming a variance from having to provide a rear yard is approved.
It's worth noting that the required permits for the project as proposed have yet to be requested. And plans for a three-story building with 32 live/work lofts over a 32 car subterranean garage were in the works for the site back in 2000 but subsequently abandoned.