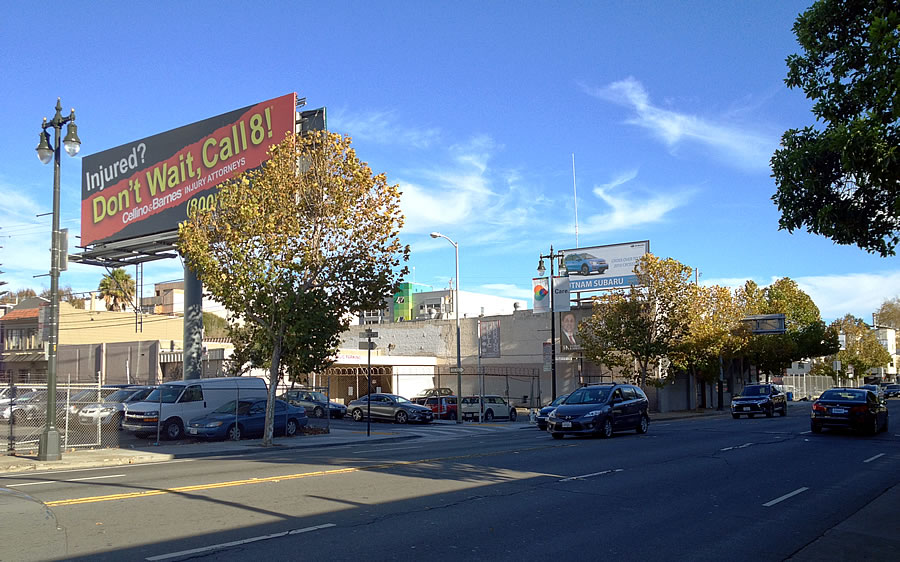 Approved for a 5-story building with 36 condos over a ground floor of commercial space back in 2009, but then waylaid by a stated inability to secure financing, new plans for a 9-story building with 102 single-room occupancy (SRO) units, each with its own kitchenette and bathroom, to rise on the southeast corner of Sixth and Shipley have been drawn.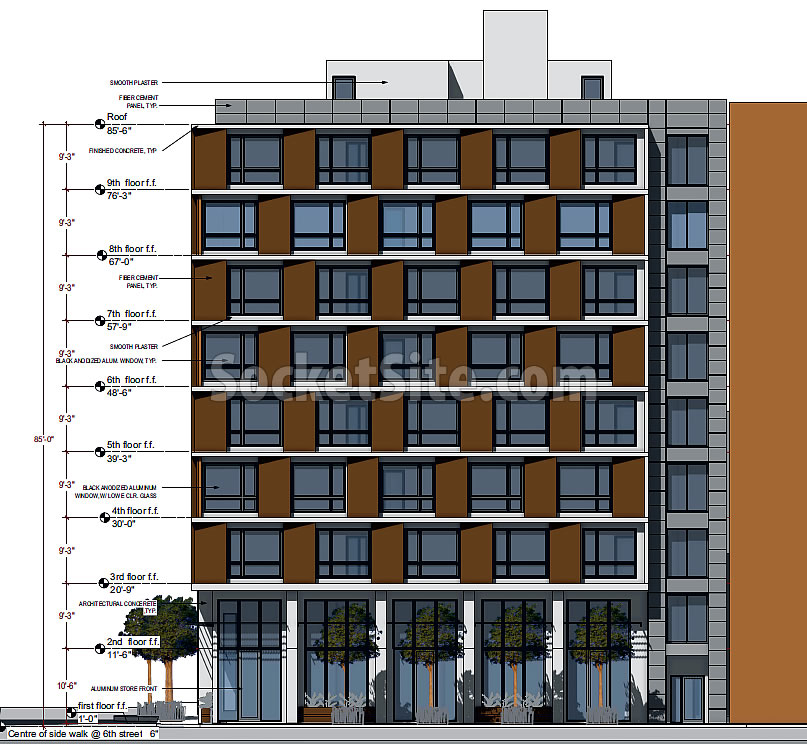 The 85-foot-tall building, which is measured to the roof, would step down along Shipley and includes 1,700 square feet of commercial space and a storage room for 103 bikes on its ground floor.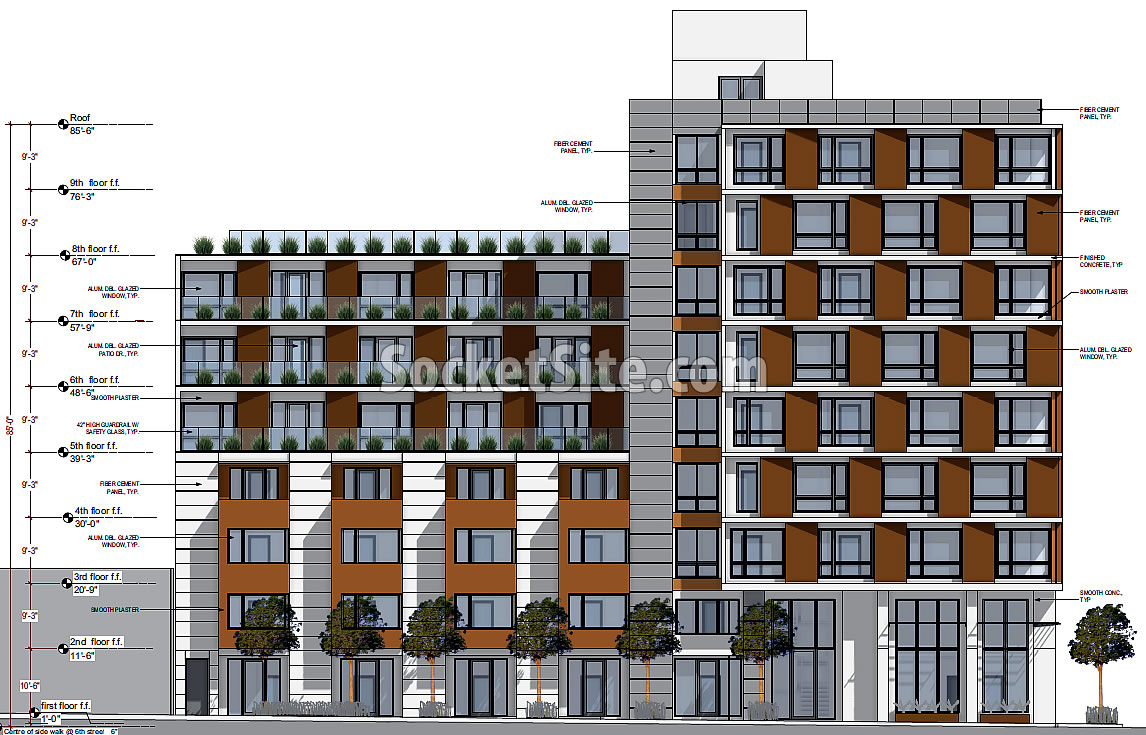 If the proposed building's projected shadow is found to be acceptable with respect to its impact on the nearby Gene Friend Recreation Center at the corner of Sixth and Folsom, the cumulative shadow limit for which is slated to be raised in order for the building to rise, the 345 6th Street project could be approved in three weeks time.
That being said, an eight-story building has been approved to rise up to 85-feet in height on the adjacent 363 Sixth Street parcel as well as another at 377 6th Street (across from the End Up at the corner of Harrison Street), but both those projects are now on the market seeking buyers for the entitled development sites.