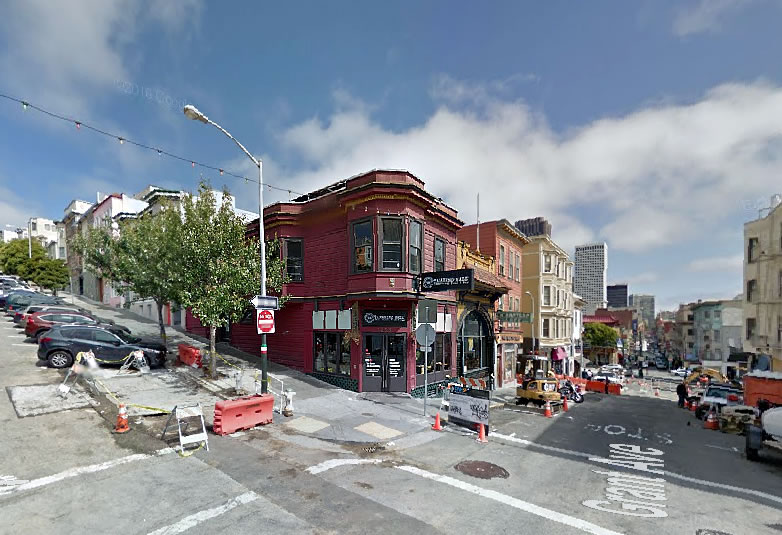 Having transitioned from the King of Thai Noodle House to Tamarind Hall last year, plans to convert the second and third floors of the North Beach restaurant at 1268 Grant Avenue into four apartments with a garden roof deck are in the works.
But in order to proceed, a variance from Planning Code Section 134, which requires a rear yard for buildings with residences on the second floor and above will have to be granted by the city as the existing building covers the entire lot.
While the corner structure was constructed as a two-story building around 1906, the adjacent 1234 Grant Avenue portion of the restaurant space, which was once La Pantera Café, was expanded from a single-story and merged for Lorenzo Petroni's storied Basta Pasta back in 1988.
As proposed, the ground floor of the two buildings would remain a single restaurant with bar.