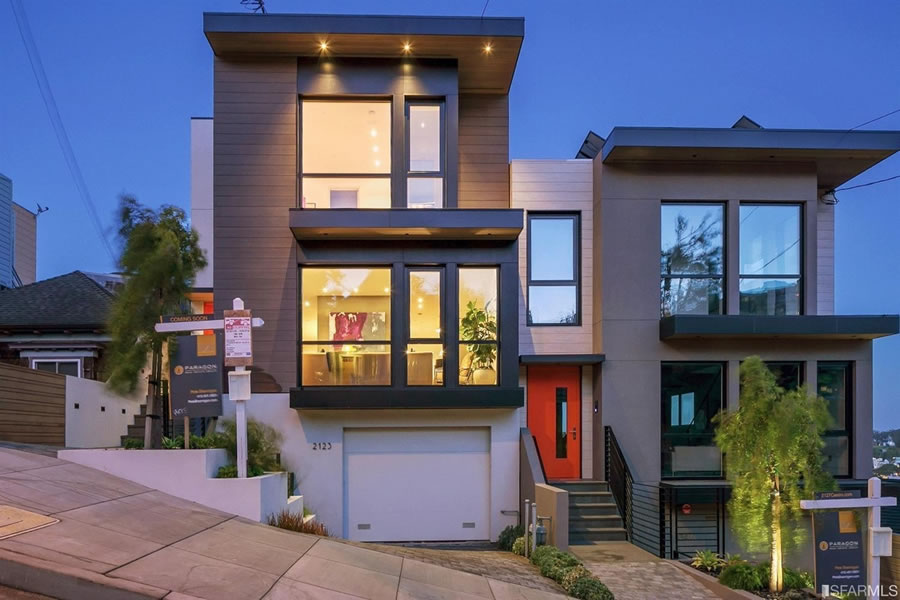 The sales of the two Noe Valley passive houses at 2123-2127 Castro Street have closed escrow.
Originally listed for $4.995 million in May, reduced to $4.695 million in June and re-listed anew for $4.499 million last month, the sale of 2127 Castro Street has fetched $4.250 million or roughly $918 per listed square foot (4,627).
And having been listed for $918 per square foot once 2127 Castro was in contract, the sale of the slightly larger uphill home at 2123 Castro Street, which measures 4,794 square feet, has closed escrow for $4.399 million (the price at which it was listed).
Despite their size and swagger, the two four-bedroom homes were designed as Net-Zero Energy (NZE) buildings, which are super-insulated and primarily derive their heat from the sun and people inside, the very plans for which we first revealed a few years ago.