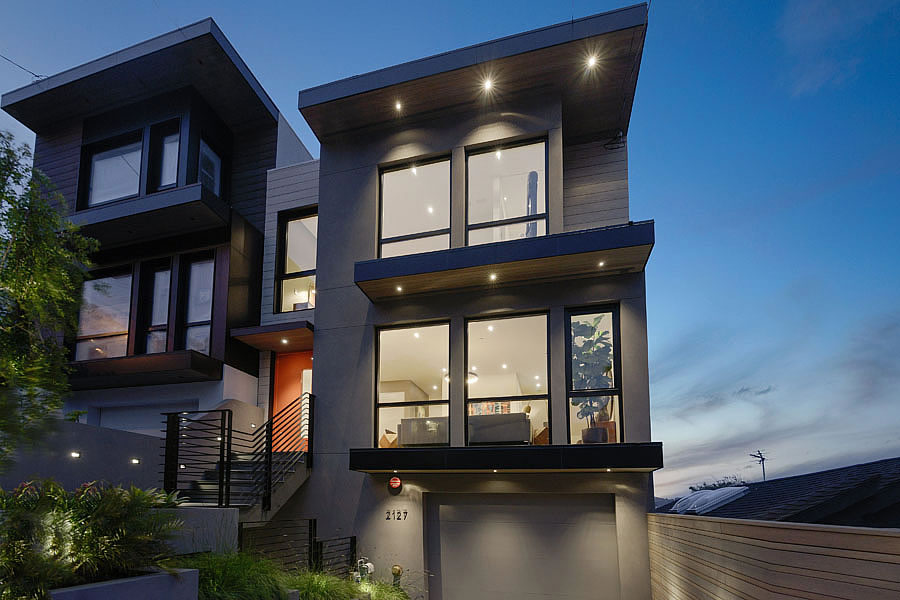 Listed for $4.995 million in May and reduced to $4.695 million in June, the listing for the 4,600-square-foot 'Passive House' at 2127 Castro Street was withdrawn from the MLS in July without a reported sale.
But this morning, 2127 Castro was listed anew with an official "1" day on the market and an "original" list price (according to all industry stats and reports) of $4.499 million, or roughly $972 per square foot.
Despite its size and swagger, along with its adjacent sister home at 2123 Castro, 2127 Castro Street was designed to be certified as one of the first Net-Zero Energy (NZE) buildings in the city, a super-insulated structure with an air-tight building shell which primarily derives its heat from the sun and people inside, the very plans for which we first revealed a few years ago.
And of course, the two-car garage is equipped with two charging stations.