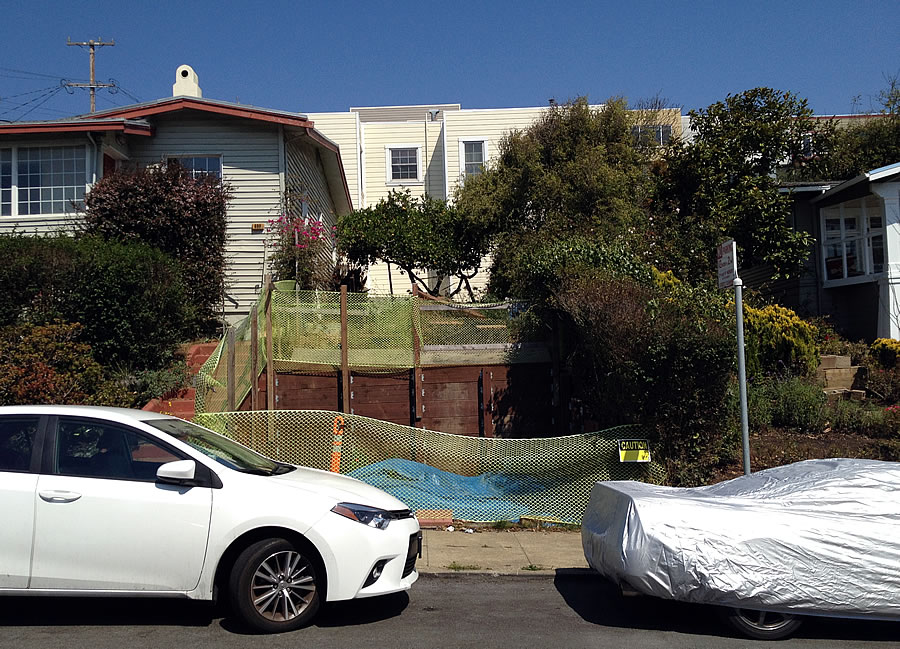 Having been tagged for hiring a landscaper to simply start digging a new off-street parking pad for his newly acquired Sunnyside home, permits, plans and the City be damned, the owner of 698 Joost is now planning to go underground.
While a permit to complete an emergency shoring of the hillside was issued, as the unpermitted excavation had created a potential landslide hazard and damaged the home's sewer line, the illicit parking pad remains unfinished, unpermitted and cordoned off.
And rather than attempting to retroactively legalize the pad, the homeowner's new plan is to leverage the unpermitted construction, further excavate the hill, and build a subterranean two-car garage with a skylight and landscaped roof:
But the addition will require a variance from the City. We'll keep you posted and plugged-in.