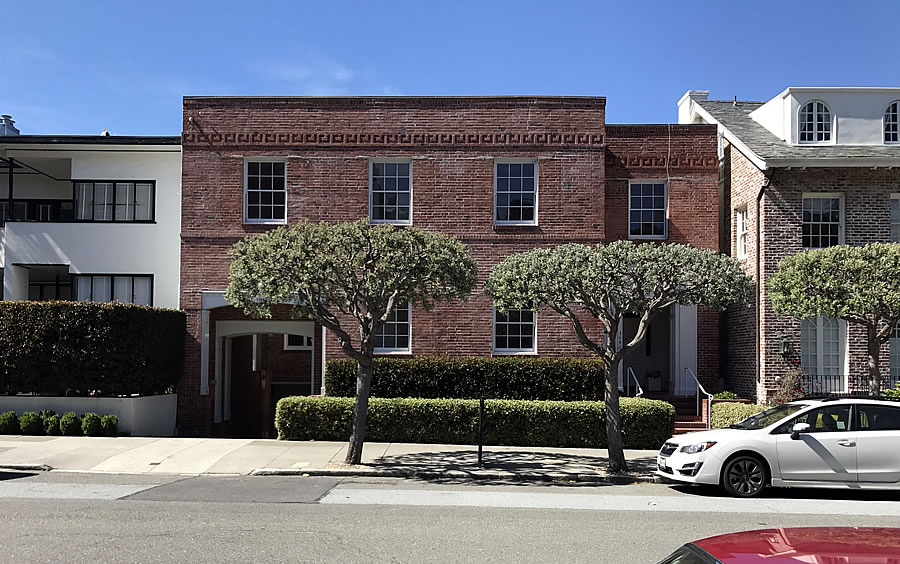 Hidden behind the rather unassuming façade of the Presidio Heights home at 3540 Jackson Street is over 7,000 square feet of finished living space, with seven bedrooms and six baths, a four car garage, and panoramic views across the Presidio and San Francisco Bay.
Long-owned by the Zellerbach family, the home hasn't been remodeled in decades. And while it never formally hit the market, 3540 Jackson has just quietly traded hands for $15 million.
And speaking of hidden, while the buyers were hidden behind a newly formed LLC, we have good reason to believe he's an investment banker who could be moving on up from Cow Hollow, most likely following a significant remodeling.
UPDATE: While 3540 Washington, which is a parallel block away, was designed by Bliss & Faville, 3540 Jackson was not and our original reference to such has since been removed above.