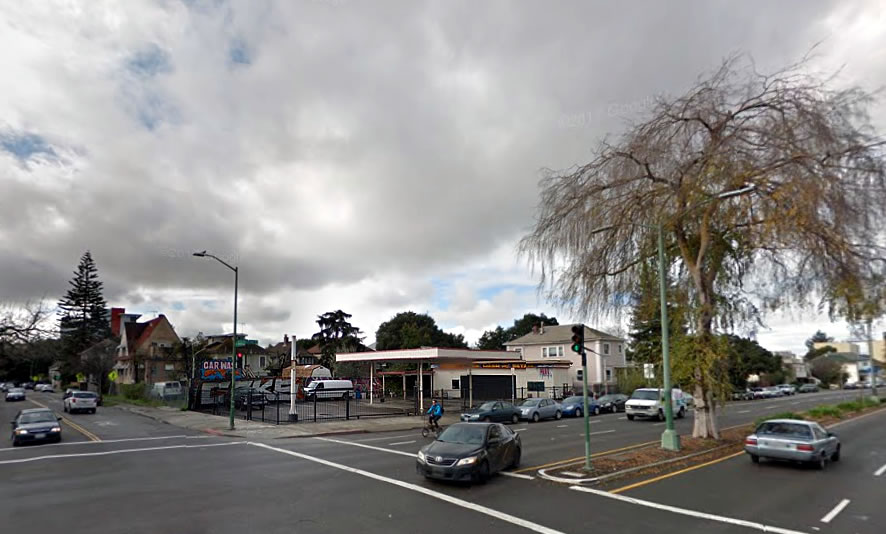 Purchased for $550,000 in 2014, plans to level the former gas station turned car wash at 411 West MacArthur Boulevard, across the street from Mosswood Park and a park-block away from Kaiser's new Oakland Medical Center at 3600 Broadway, are in the works.
As proposed, a five-story building designed by Sternberg Benjamin Architects will rise up to 60 feet in height across the nearly 8,000-square-foot site, with 20 condos over a 2,600-square-foot restaurant or retail space on the corner of Webster and a stacked garage for 20 cars.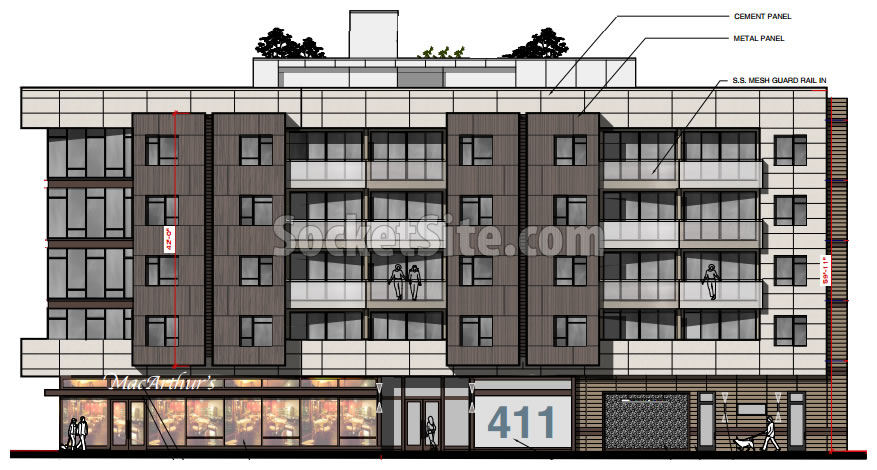 The development as proposed would take an estimated 18 months to complete. And if approved and not flipped as an entitled project site, construction could begin by the end of the year.