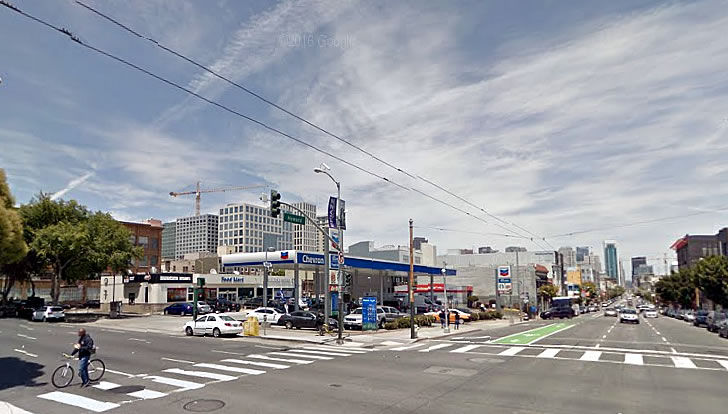 Speaking of major developments on Howard which could be approved next week, the refined plans for 124 apartments, over 14,000 square feet of ground floor retail/restaurant/commercial space and a basement garage for 71 cars (and 188 bikes) could be approved to rise up to five stories in height on the Western SoMa site which is currently occupied by the gas station, Burger King and Starbucks combo on the northeast corner of Howard and Ninth.
In the works since 2014, construction of the project as proposed should take around two years to complete as proposed.
That being said, Chevron's current lease for the 1298 Howard Street site runs for another two years as well. And there's the possibility of an extension (or two).
And yes, the gas station site – which San Francisco's Planning Department authorized for future development nearly twenty years ago – is only zoned for development up to 55 feet in height.