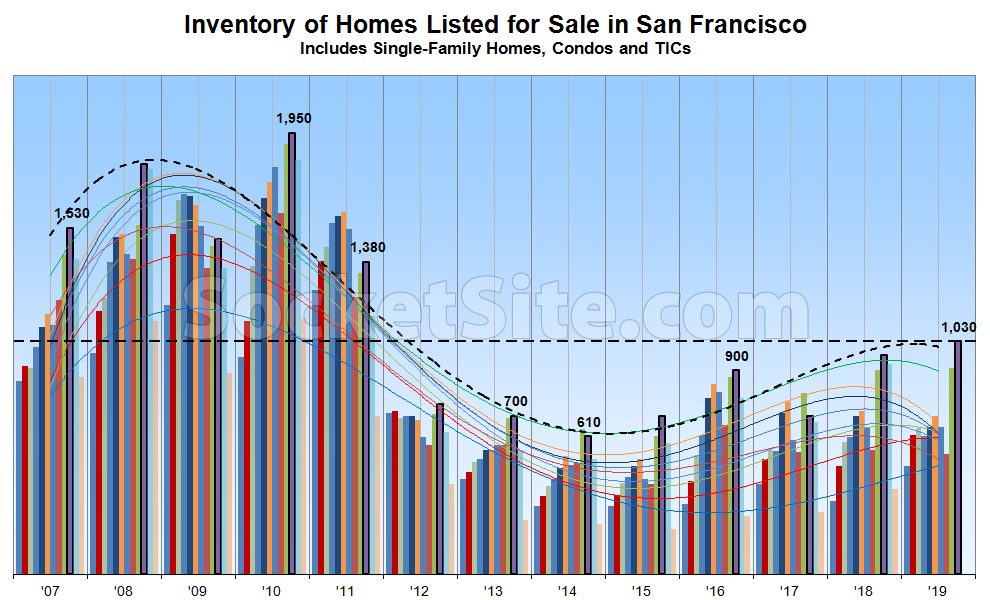 Having hit an 8-year high last month, the number of homes on the market in San Francisco has since ticked up another 5 percent to 1,030, which is 6 percent higher than at the same time last year.
While the year-over-year gain in inventory levels is still being driven by listings for condos (690), which are currently up 11 percent on a year-over-year basis, not including the vast majority of new construction condos for sale across the city, the standing inventory of single-family homes on the market has been ticking up and currently totals 340 (which is within 3 percent of its mark at the same time last year).
And the percentage of active listings which have undergone at least one price reduction has ticked up to 20 percent while the percentage of homes on the market with a price tag of a million dollars or less is holding at 27 percent (which is down 6 percentage points versus the same time last year, increasing the share of more expensive listings and resultant sales).
If typical patterns hold, inventory levels have likely peaked for the year. That being said, with year-to-date home sales in San Francisco running at an 8-year low, and an early October bump in pending home sales activity having already petered out, inventory levels could still tick up a point or two before dropping through December.