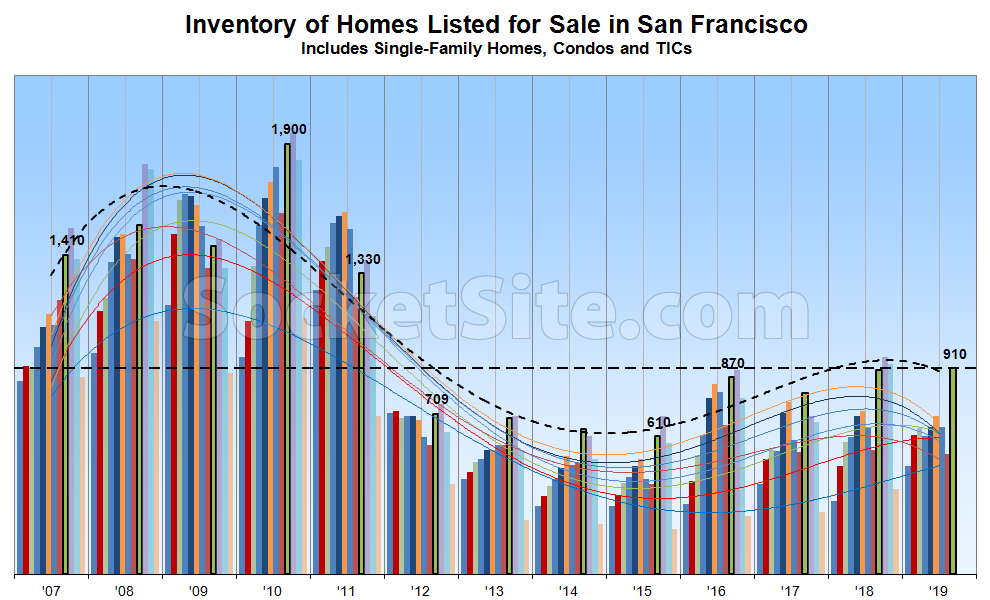 With listing activity having hit a 13-year high earlier this month, the number of homes currently listed for sale in San Francisco now totals 910, which is 2 percent higher than at the same time last year and an 8-year seasonal high.
At the same time, the percentage of active listings which have undergone at least one price reduction has ticked up to 12 percent – which is 2 percent lower than at the same time last year, driven in part by a growing number of unsold properties having been relisted anew with a reduced asking price, but no official reductions according to MLS-based stats – while the percentage of homes on the market with a price tag of a million dollars or less has dropped to 27 percent (which is down 7 percentage points versus the same time last year, increasing the share of more expensive listings and resultant sales).
Expect inventory levels to continue to climb through October, especially if the year-to-date trend in San Francisco home sales holds.