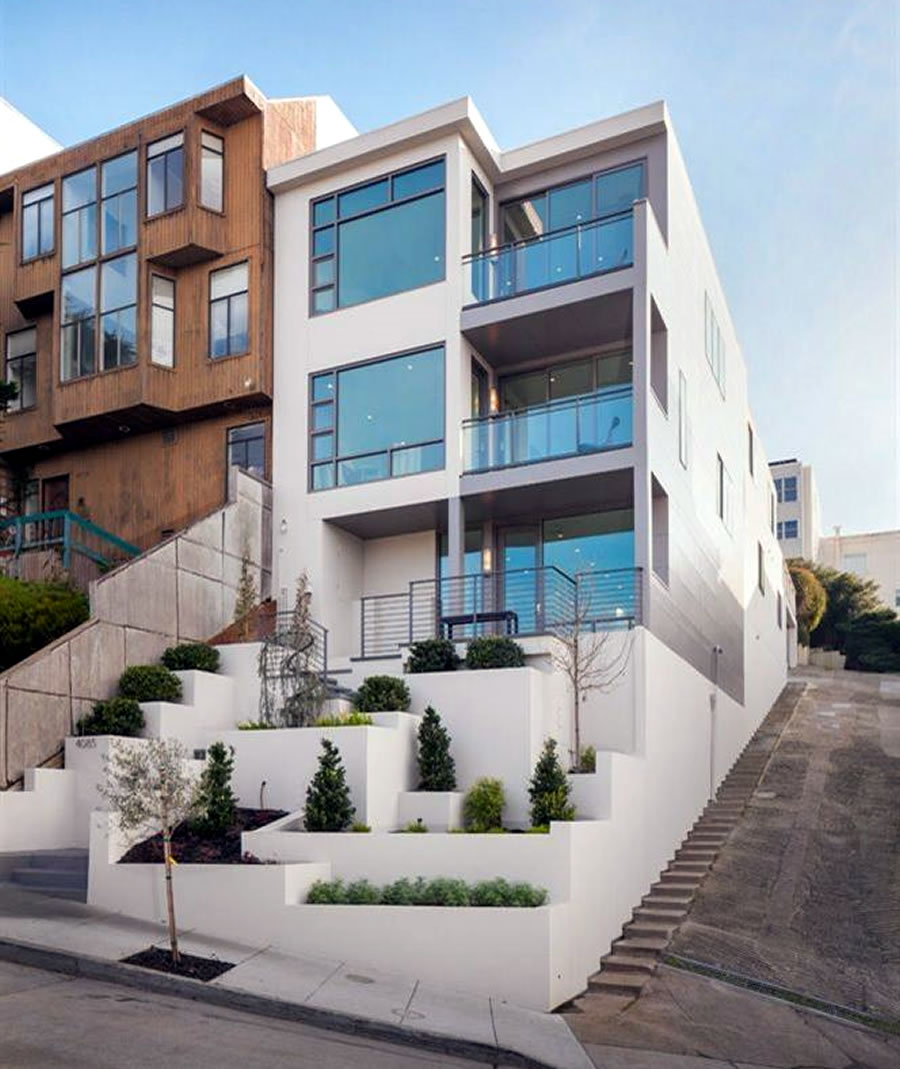 Joining the ranks of newly reduced homes is 4085 20th Street, a modern 3,720-square-foot Dolores Heights home perched above Dolores Park, with "breathtaking views" from each of its three levels, "outstanding craftsmanship, thoughtful design and ethereal beauty," and a two-car garage with a (new) Tesla charging station and driveway parking for three cars.
Having been rebuilt in 2014, the three-bedroom view home was listed for $4.995 million in March of 2015 and sold for $4.5 million that May.
And having returned to the market listed for $5.595 million this past July, a sale at which would have represented total appreciation of 24 percent for the luxury home over the past four years, or roughly 5.4 percent per year on a straight line basis, the list price for 4085 20th Street has just been reduced to $4.495 million with an interim reduction to $4.85 million last month.
UPDATE: Dolores Heights View Home Drops Further Below Its 2015 Price