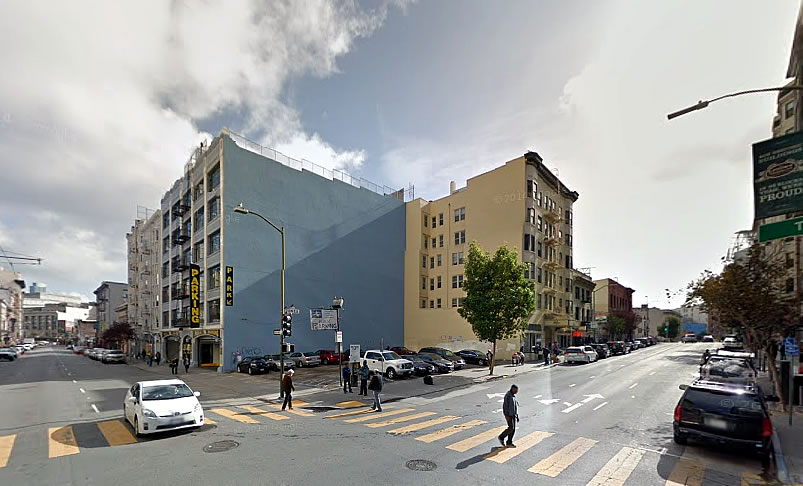 As with the fenced parcel at the intersection of 7th and Brannan, and the mid-block SoMa parcel at 967 Mission Street, the Mayor's Office of Housing and Community Development is now seeking proposals for a self-sustaining "interim use" of the parking lot parcel on the southeast corner of Jones and Turk while planning for a below market rate building to rise on the Tenderloin site, which will take several years to complete, is realized.
Qualified responses are due on October 25 and a winning proposal is expected to be selected in early December.
And once again, the City is seeking a proposal "that will be financially self-sufficient," but this time with a guaranteed of "no more than 12 months," albeit with possible month-to-month extensions until the ground is ready to be broken.
The City effectively acquired the site back in 2017, having agreed to accept a transfer of its deed, along with a site specific payment of $13.95 million, in lieu of the development rising at 950-974 Market Street having to include any below market rate units on-site.