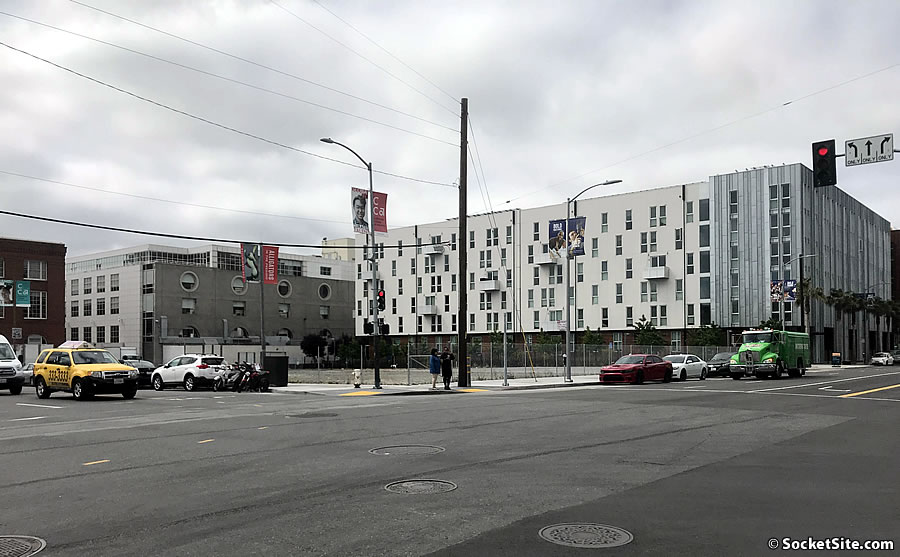 While the Mayor's Office of Housing and Community Development is now seeking a qualified team to build affordable housing on the fenced corner parcel at the corner of 7th and Brannan (which was conveyed to the City in 2014 and has been sitting vacant since early last year), it's going to take "several years" before the ground is broken as the project has yet to be designed, approved or financed, .
And with that in mind, the City is now seeking proposals for "a temporary interim use" as well.
According to the RFP, the City is seeking interim proposals for the site "that will be financially self-sufficient," with a guaranteed term of up to two years in length and possible lease extensions on a month to month basis, "while due diligence work is completed on the affordable housing development."
Qualified responses are due on July 17 and a winning proposal is expected to be selected by the end of August.  And while we're not going to set the official over/under for demands that the plans for an embattled Navigation Center along the city's waterfront be moved to the 600 7th Street site, we'll keep you posted and plugged-in.