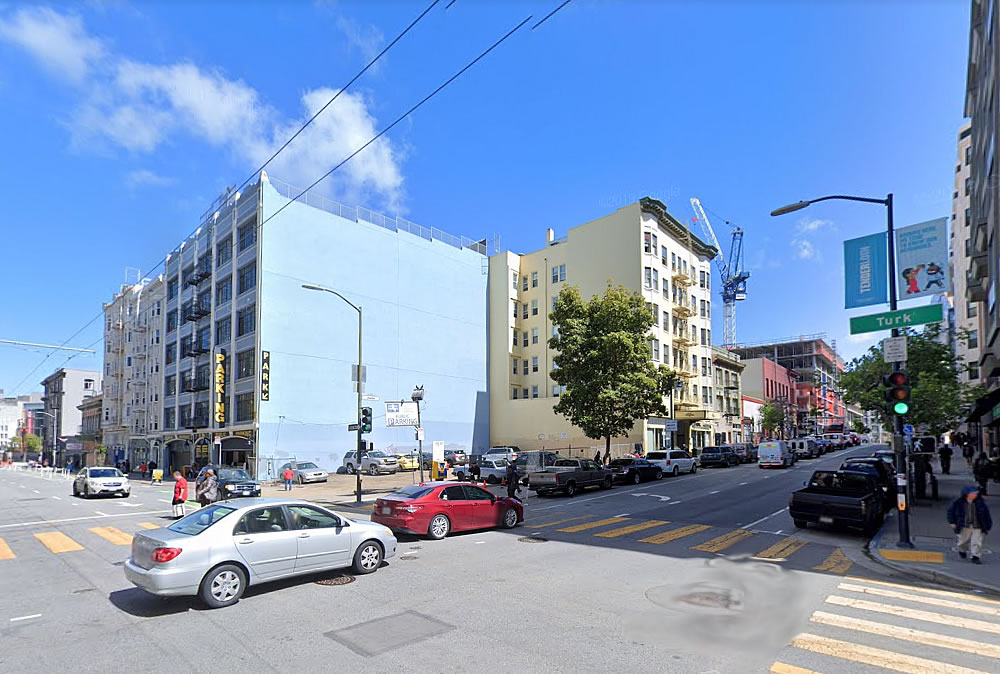 Having eschewed an interim proposal for the parking lot parcel on the southeast corner of Jones and Turk to host a temporary village of tiny homes until the City's planning for a below market rate building to rise on the Tenderloin site is completed, the detailed plans for a temporary drug sobering center to occupy the site have been drawn.
The roughly 5,000-square-foot, fenced-in center is slated to be staffed 24 hours a day, 7 days a week and for at least 18 months, to "provide a safe and monitored environment [for users] who are sobering from recent drug use," in particular meth(amphetamine), with the typical length of stay projected to be between 6 and 18 hours (and less than 24) and all occupants "voluntary, ambulatory, directable and medically stable."
In term of infrastructure, a shipping container will be used as an office and placed directly on top of the existing asphalt (along with a storage shed and bike rack); three portable restroom trailers will be parked on the site and serviced weekly; and a heated 1,200-square-foot tent, held down by weights and with a temporary floor, first aid room, portable sinks, tables, chairs and recliners will serve as the main facility.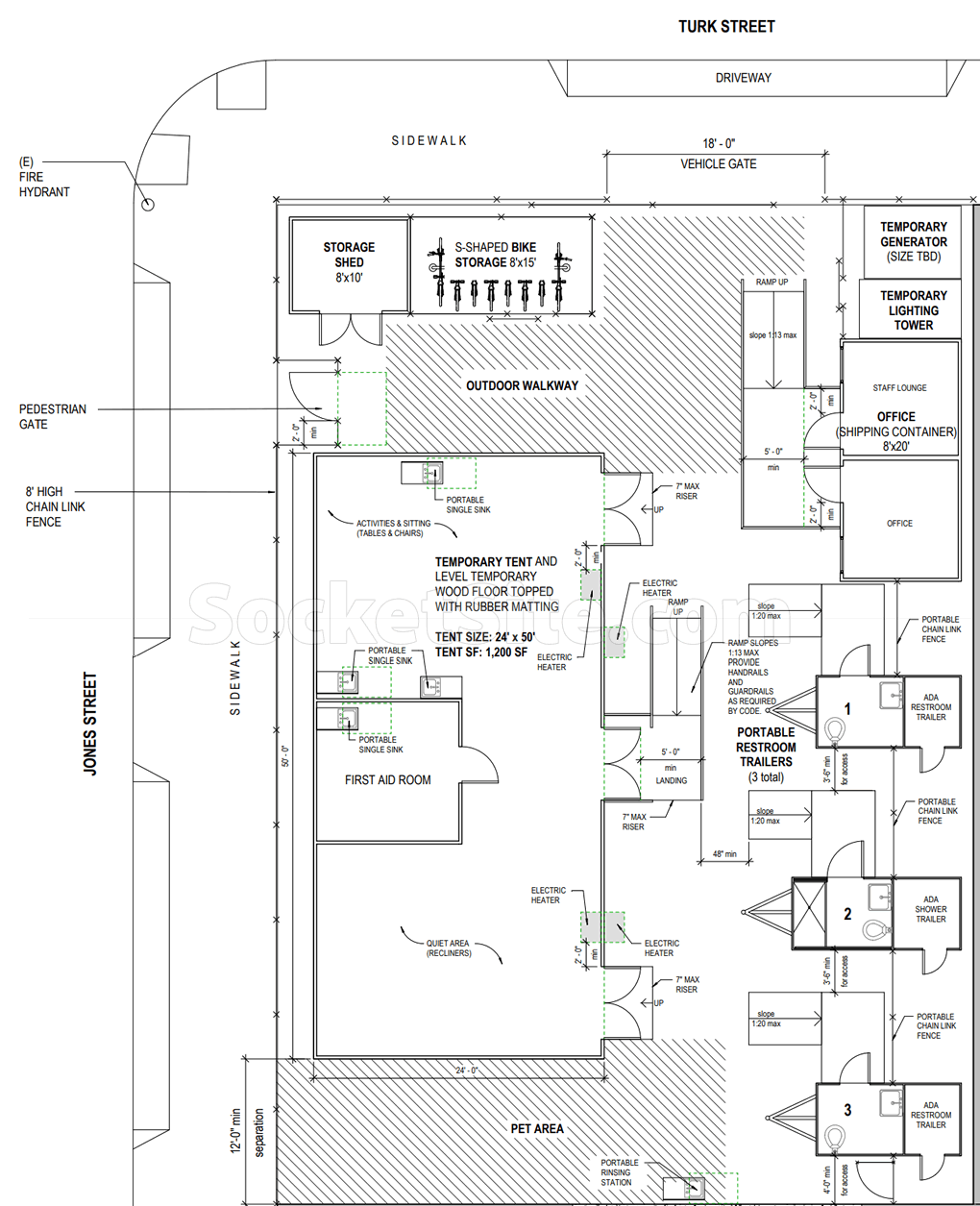 And while the center could be appealed, it's slated to be approved sans a public hearing and upon the Director of Public Works direction to proceed.