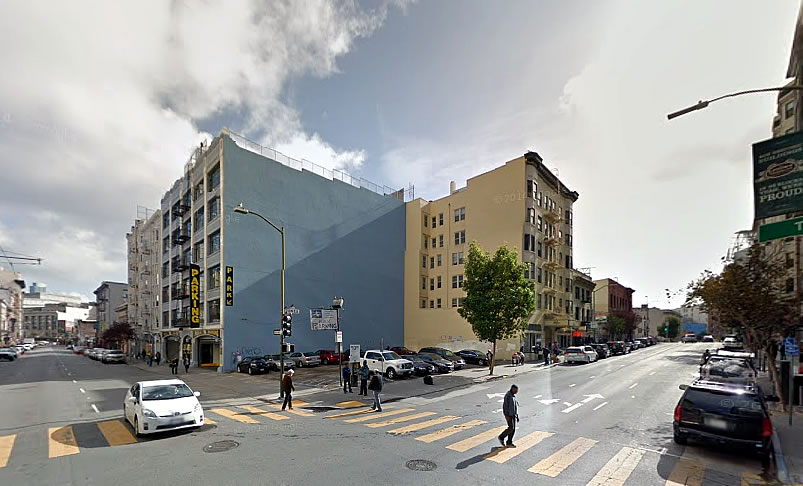 Back in 2005, the then-owner of the parking lot parcel on the southeast corner of Jones and Turk filed for permits to build a 5-story building at 180 Jones, a building height which the Planning Department deemed too short for the Tenderloin site which is zoned for development up to 120-feet in height.
In 2008, the owner re-filed for permission to build an 8-story building with 37 residential units over 2,700 square feet of retail and 8 below-grade parking spaces, a plan which the Planning Commission approved back in 2009.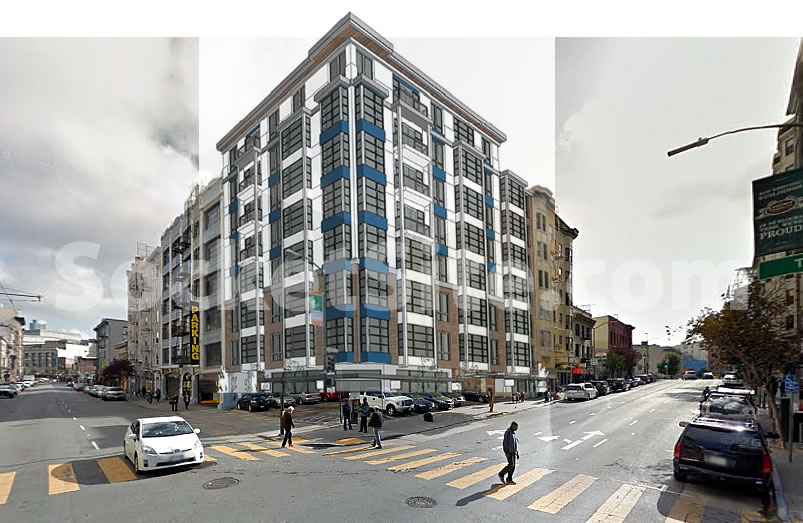 Waylaid by the Great Recession, the entitled, but still undeveloped, site was sold for $2.2 million in 2013 and then flipped to the development team behind the 950-974 Market Street project for $4.0 million in 2016.
In 2017, the City agreed to accept a deeding of the 180 Jones Street site, along with a site specific payment of $13.95 million, to the Mayor's Office of Housing and Community Development in lieu of the aforementioned 950-974 Market Street project, which has since broken ground, having to include any below market rate (BMR) units on-site.
And the Mayor's Office of Housing and Community Development is now seeking a qualified team to develop a minimum of 60 efficiency units upon the Jones Street site, with expectations that at least half of the BMR units would be made available to extremely low-income individuals along with the potential for on-site support services for formerly homeless individuals and a plan to finance the project by way of Low-Income Housing Tax Credits.
Responses to the City's RFQ are due on the April 17 and the City is aiming to award the project in mid-June.