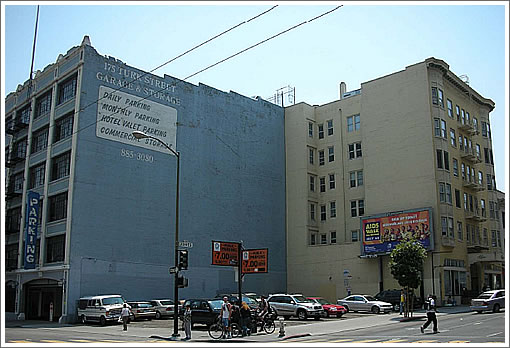 The parking lot at the corner of Jones and Turk (aka 180 Jones Street) was purchased in 2004. In 2005, the owner filed for permits to build a 5-story building at 180 Jones Street, a building height which the Planning Department deemed to be too short for the site.
In 2008, the owner re-filed for permission to build an 8-story, market-rate building with 37 residential units over 2,700 square feet of retail and 8 below-grade parking spaces which the Planning Commission approved in 2009.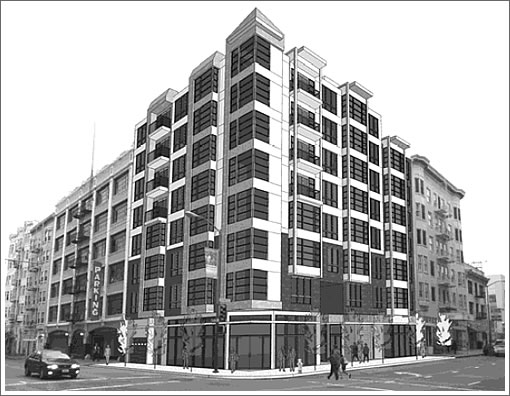 In the words of the owner who is now seeking a three-year extension from the Planning Commission to commence construction on the building or lose his entitlements to build:
For the past 3 years, I have worked with a number of realtors to find a buyer to take over the project without any success. Nevertheless, I consider myself blessed because I heard of another small time developer who filed for bankruptcy because he was forced to change his project just like in my case.

[The Planning Commission's] granting on the extension of this entitlement will allow me the extra time needed to find a financially capable buyer who can take over the project. Thank you for your consideration.
The Planning Department recommends the Planning Commission grant the developer's request "given the present economic downturn," considering "the proposed design will be compatible with the architectural character and scale of the Uptown‐Tenderloin National Register Historic District," and recognizing the project "is desirable for, and compatible with, the surrounding neighborhood."