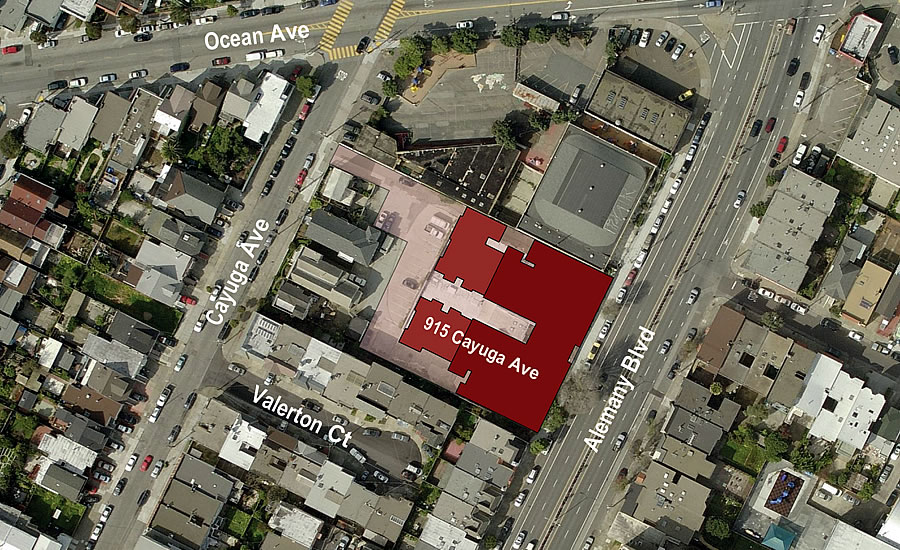 As we first reported earlier this year:
Having preliminary cleared a key environmental hurdle, the refined plans to raze the rustic Main Street Theater and develop apartments on its Excelsior District site at 915 Cayuga Avenue, which extends to Alemany Boulevard, behind the Little Bear School campus at 65 Ocean Avenue, a parcel which is being redeveloped as well, are one step closer to becoming reality.
If approved by Planning, the five-story development as now proposed would technically rise to a height of 50 feet, with a mix of 16 studios, 18 one-bedrooms, 70 two and 12 threes over parking for 69 cars and 116 bikes with the entrance to its garage via the theater's existing curb cut on Cayuga.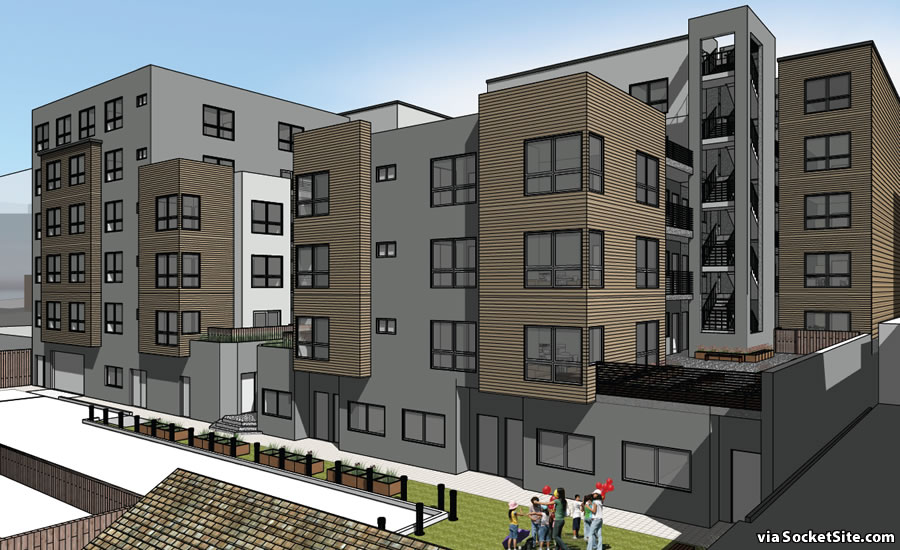 And as we first reported when the plans were originally drafted, half of the proposed apartments would be permanently rent controlled while the other half are slated to be offered at below market rates, possibly serving as the required off-site inclusionary housing component for another neighborhood development (or two).
While half the units are still slated to be offered at below market rates (BMR), as a concession to the City in exchange for rezoning the theater parcel to allow for the development and density as proposed, the other half of the units are no longer slated to be rent controlled.
And on Thursday, San Francisco's Planning Commission is slated to approve the development agreement, zoning amendments and conditional use authorization necessary for the proposed development to rise along Alemany Boulevard, as newly rendered below, to proceed.