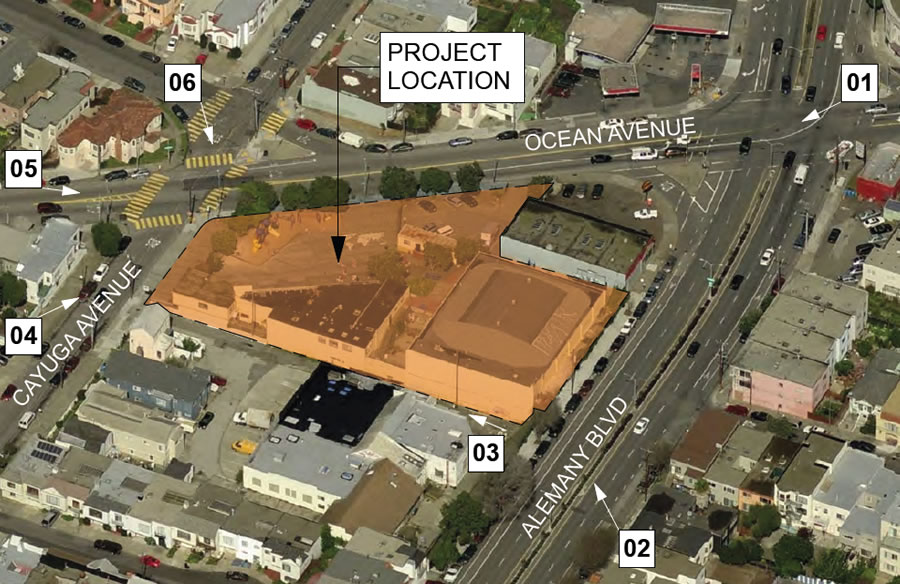 The designs for a 125-unit development to rise up to five stories in height upon the former Crayon Box/Little Bear preschool site at 65 Ocean Avenue, between Cayuga Avenue and Alemany Boulevard, have been newly rendered by rg-architecture and the formal application to move forward with the development has been submitted to Planning.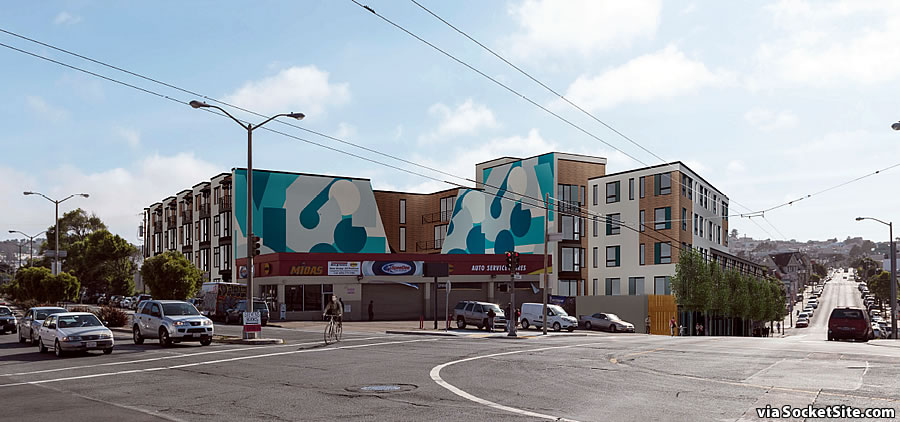 In addition to the 125 residential units, which are primarily a mix of (59) studios and (50) two-bedrooms, the refined plans for the Balboa Park development, which is designed to wrap around the existing Midas shop on the corner of Ocean and Alemany, include 7,750 square feet of commercial space fronting Ocean Avenue, an underground garage for 132 cars and 134 bikes with its entrance on Cayuga and a 10,000-square-foot interior courtyard for residents.
And as we first reported last year, the development team still isn't planning to invoke the State Density Bonus Law to build above the 45-foot height limit for which the 65 Ocean Avenue parcel is effectively zoned but 20 percent of the units are expected to be offered at below market rates.
We'll keep you posted and plugged-in.