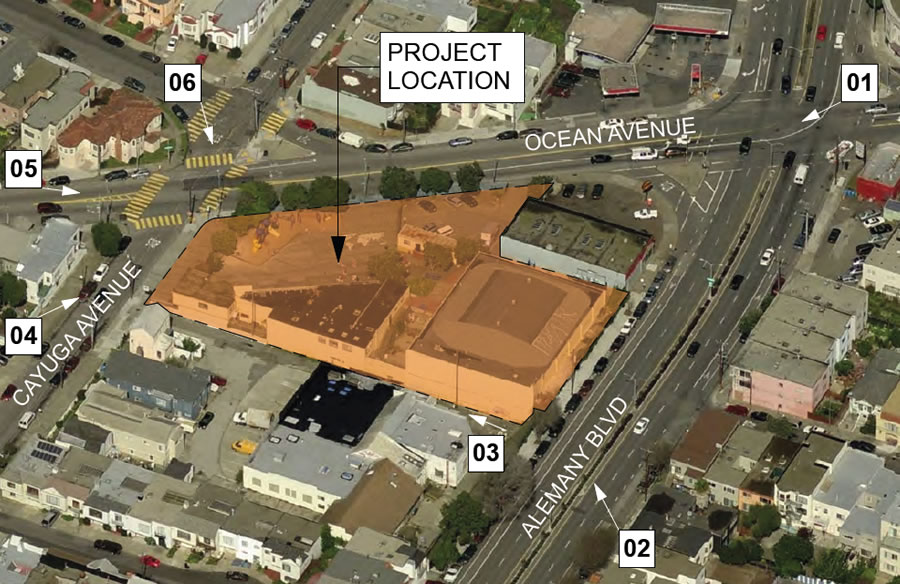 Acquired by developers Brian Spiers and Chris Foley in 2007, the preliminary plans for a 105-unit residential building to rise upon the Crayon Box/Little Bear preschool site at 65 Ocean Avenue have been submitted to Planning and Presidio Bay Ventures is now leading the development charge.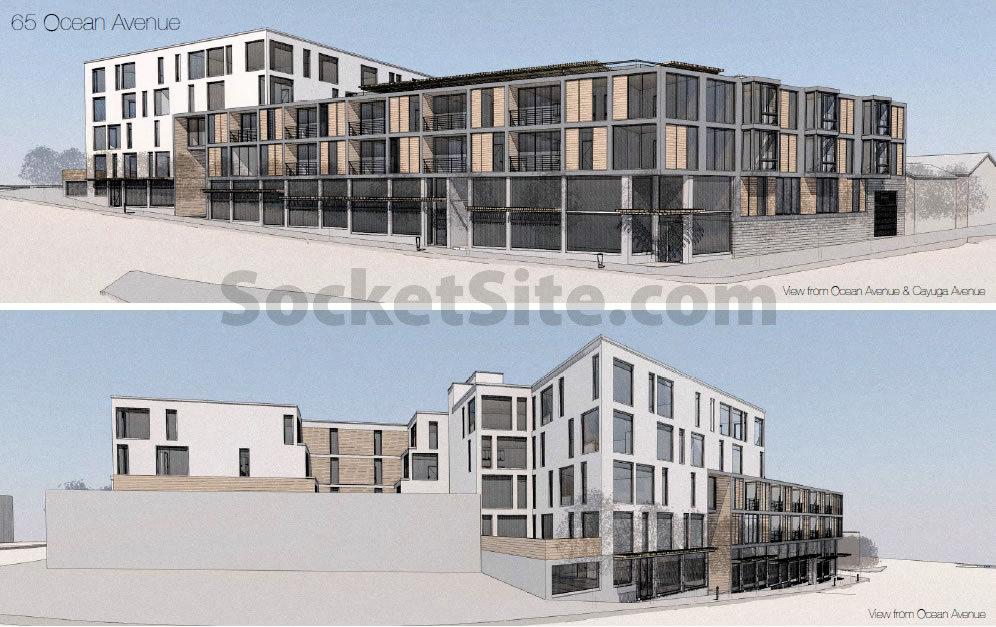 As designed by rg-architecture, the proposed Balboa Park development includes three (3) commercial storefronts fronting Ocean Avenue, an underground garage for 118 cars with its entrance on Cayuga, an 11,000-square-foot roof deck for residents, and a 9,000 square foot interior courtyard.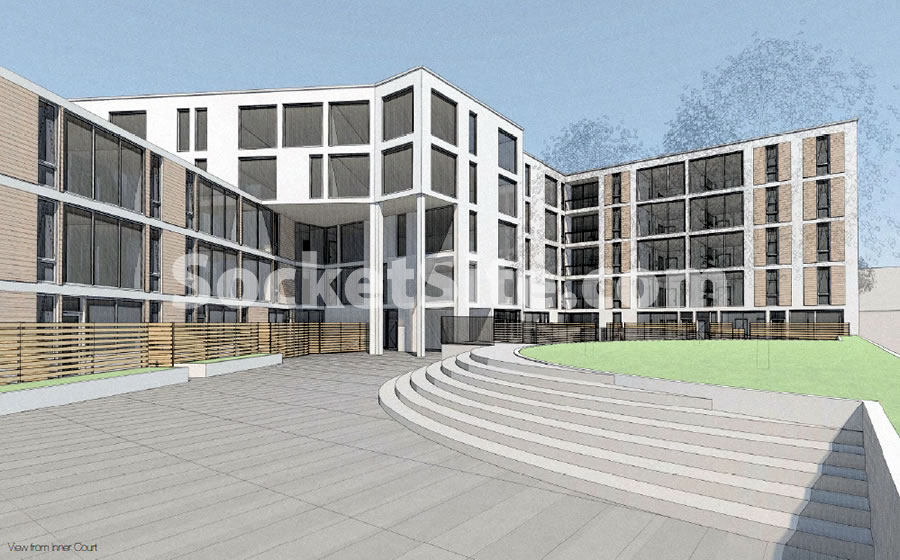 The development team isn't planning to invoke the State Density Bonus Law to build above the 40-foot height limit for which the 65 Ocean Avenue parcel is currently zoned.
And The Crayon Box is moving to 3215 Cesar Chavez Street.