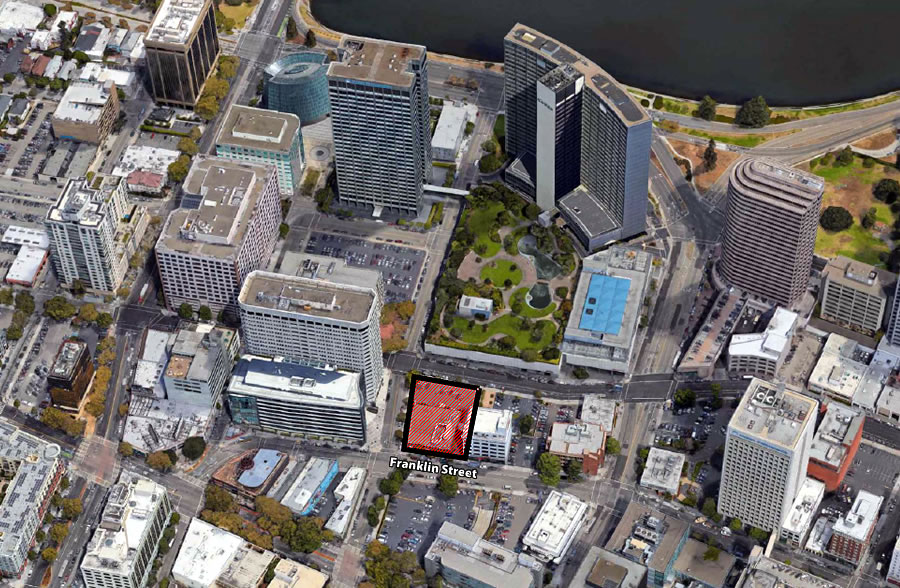 Originally envisioned to rise up to 40 stories in height, the plans for the modular tower to rise at on the corner of Franklin and 21st Street, across from the proposed 2 Kaiser Plaza project in Uptown Oakland, were economically downsized to 29 stories last year. And the downsized plans, which called for 179 apartments to rise up to 350 feet in height over 58,000 square feet of office space and a garage for 86 cars, were approved in January.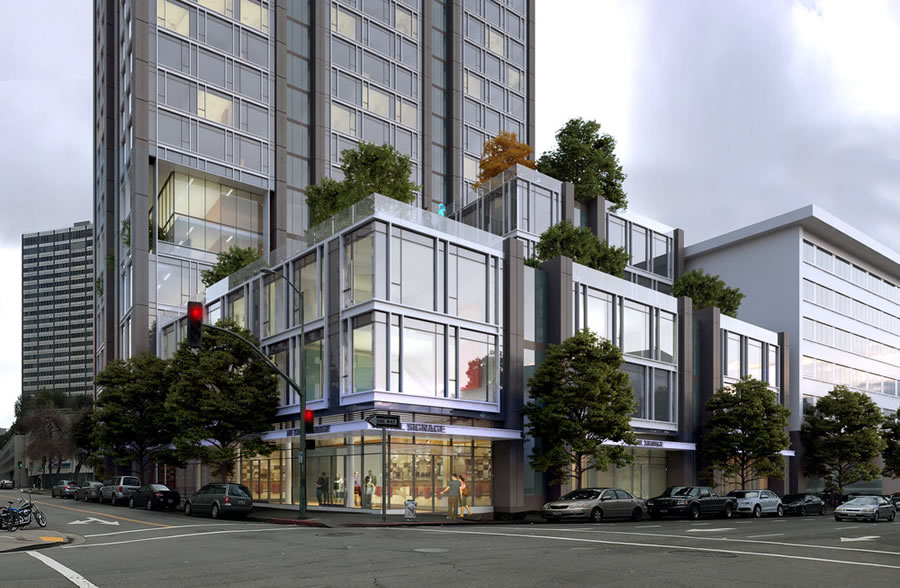 But despite having touted an estimated groundbreaking in mid-2018, the ground has yet to be broken. And the Nautilus Group is now seeking approval to eliminate the office, garage and townhouse components from their approved plans, along with seven stories in height, while increasing the footprint, bulk and density of the now 22-story development as proposed, which would yield a total of 357 smaller apartments rising up to 239 feet in height, assuming a State Density Bonus is approved.
The bulkier plans do include a 5,400 square foot café/retail space on the ground floor as well, with an outdoor space fronting Webster Street behind.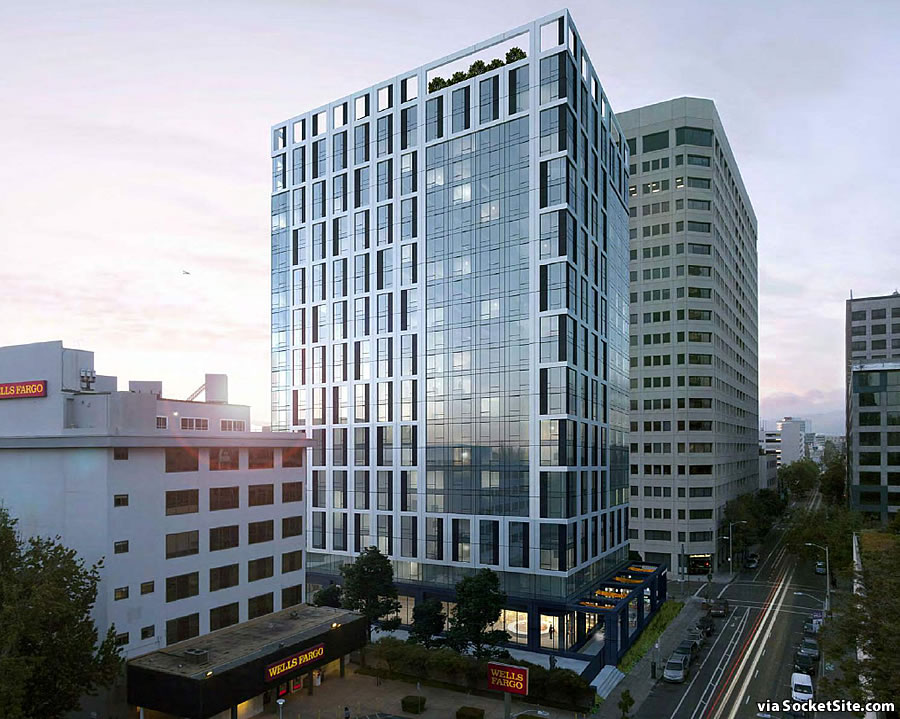 And assuming the revised plans for the 2044 Franklin Street project are approved, and the ground is finally broken, the development should take around two years to complete.