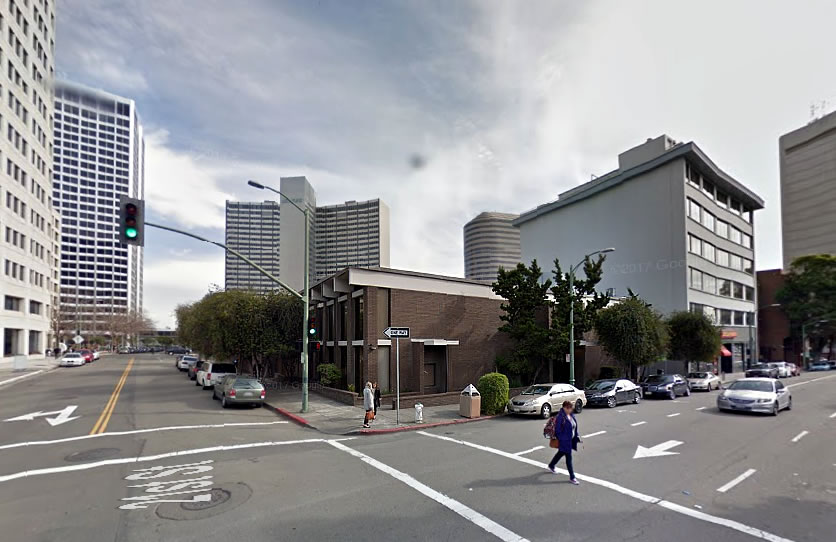 The refined designs for a modular 29-story tower to rise up to 350 feet in height on the corner of Franklin and 21st Street, a block from the proposed 2 Kaiser Plaza project in Uptown Oakland, will be presented to Oakland's Design Review Committee tomorrow afternoon.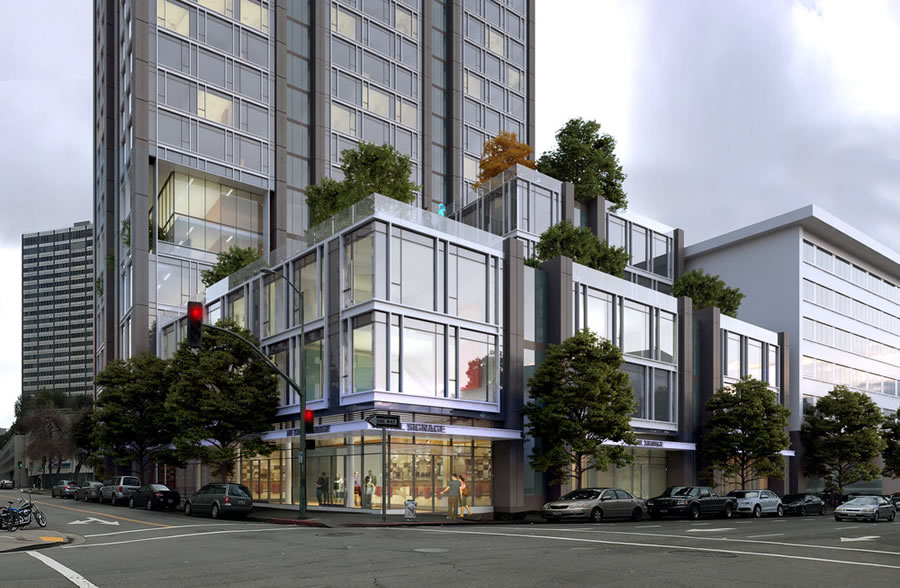 Originally envisioned to reach 40 stories in height, the economically downsized 2044 Franklin Street tower now includes a proposed 179 market-rate apartments over 58,000 square feet of office space and a garage for 86 cars.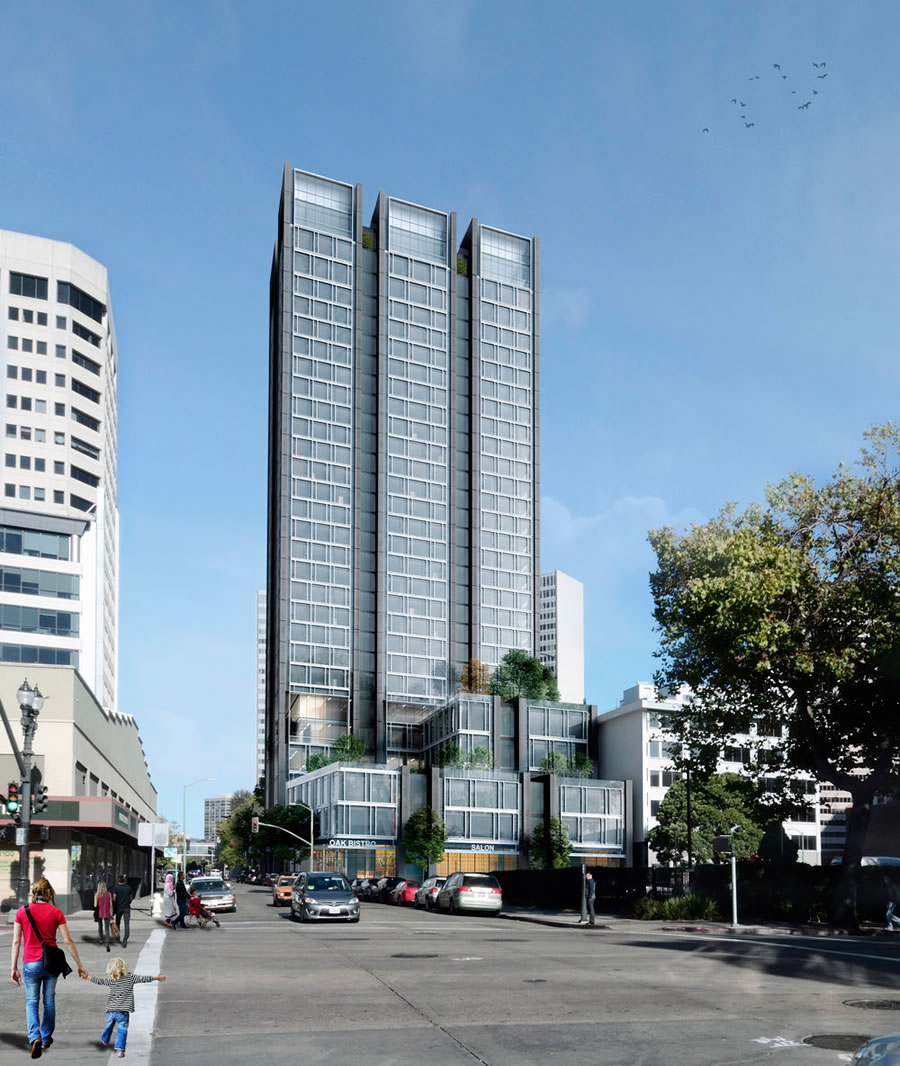 And as designed by RAD Urban for the Nautilus Group, the three-story appendage on the corner would yield 5 townhomes; 4,300 square feet of rooftop open space; and 5,300 square feet of ground floor retail.