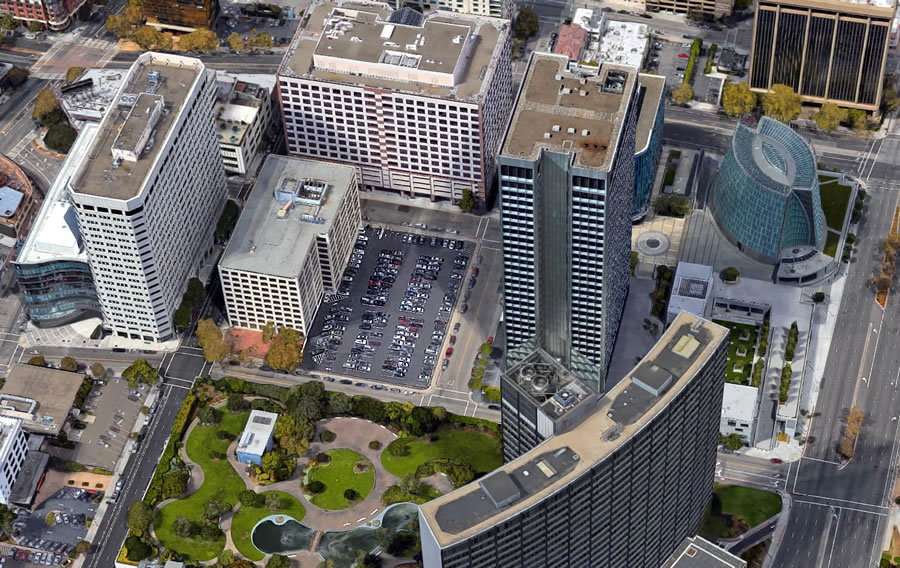 Speaking of major projects being redesigned, the plans for a proposed office tower to rise up to 450 feet in height at 2 Kaiser Plaza (a.k.a. 325 22nd Street), on the current parking lot parcel in the heart of Oakland's Central Business District, as pictured above, have been completely redesigned as well.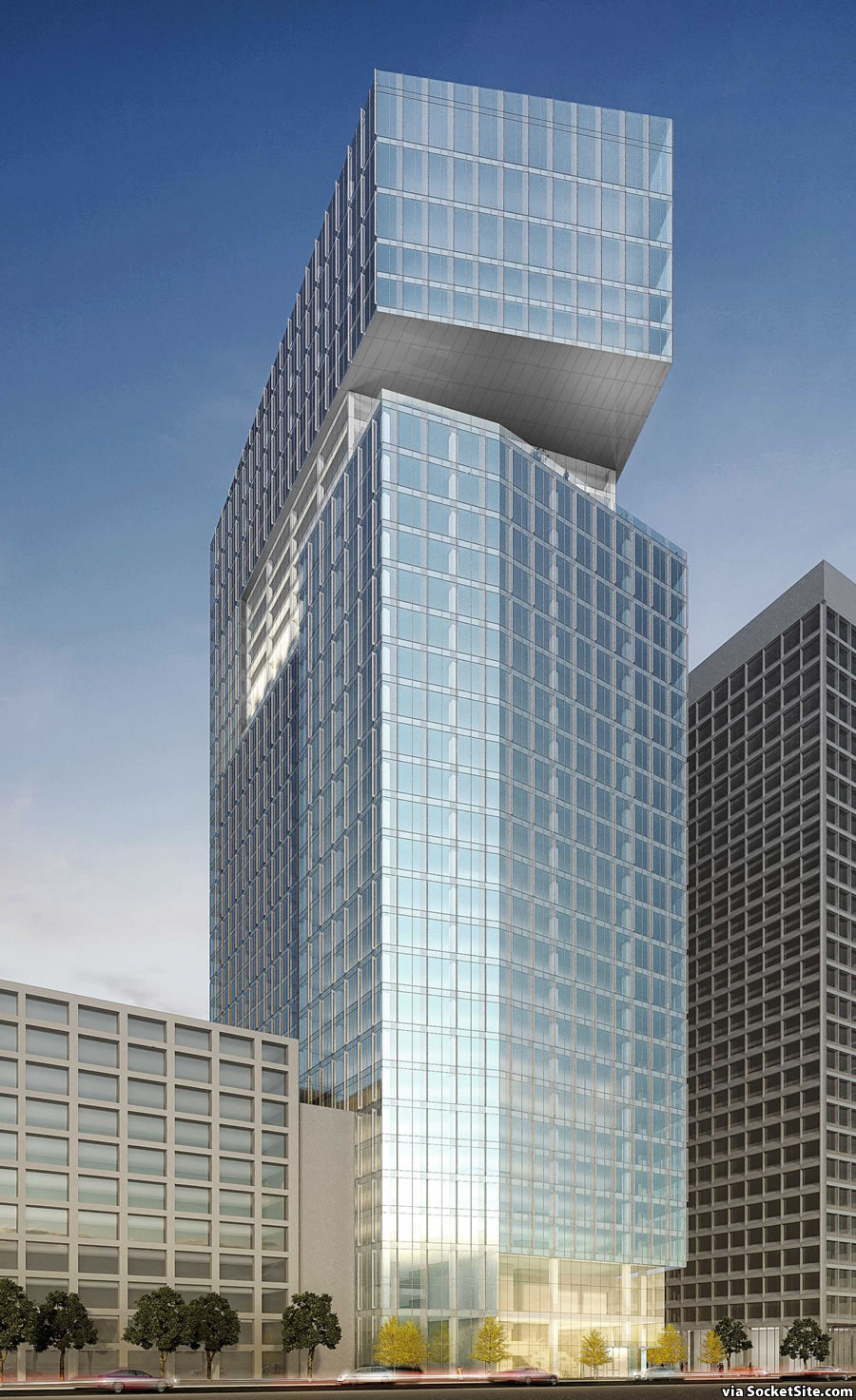 Responding to criticism that the proposed building, as rendered above, appeared too bulky and insensitive to its surrounding context, SCB has returned with a revised design "to break down the bulk" of the building, provide "more refined exterior treatments," and to be "more consistent with the rectilinear forms" of the existing high-rise buildings in the area:
As before, in addition to the proposed 450-foot-tall, 34-story tower which would yield 1.1 million square feet of commercial space and a garage for 352 cars, an alternative plan for a 250-foot-tall, 21-story building with 670k of commercial space and a 311-car garage to rise on the current parking lot site is an option as well:
In the eyes of Oakland's Planning Department, however, the tops of the redesigned towers "are awkward and appear more like enclosures for sports courts than decorative architectural features." And the Department's staff is recommending that the project sponsor and architect consider changes "to provide an exceptional building that can become an icon of Oakland's Central Business District."
The revised plans are slated to be presented to Oakland's Design Review Committee on Wednesday. We'll keep you posted and plugged-in.