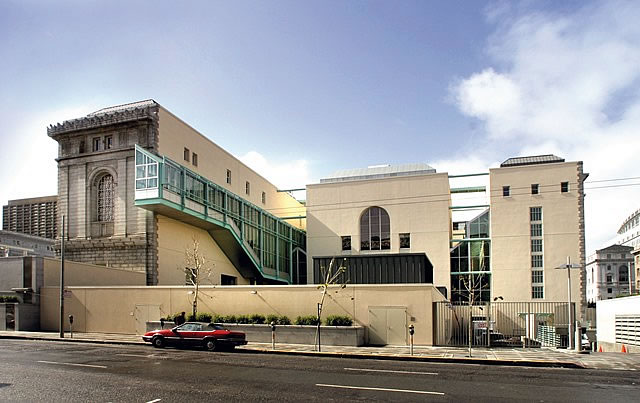 The proposed expansion of San Francisco's Asian Art Museum at 200 Larkin Street has been completed redesigned.
The extruded aluminum screen which was envisioned to wrap around the expansion and existing structure below, with a matte finish and champagne color to complement the building's limestone façade, is gone, having been found to be "not in keeping with the existing tonality of [the building's] facade materials and finishes" by San Francisco's Architectural Review Committee last year.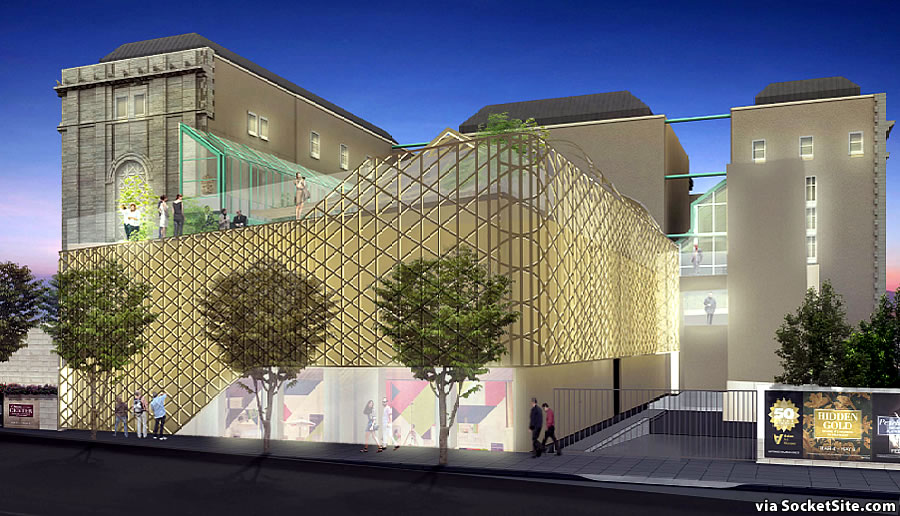 And instead, a more "compatible" design has been drafted by wHY: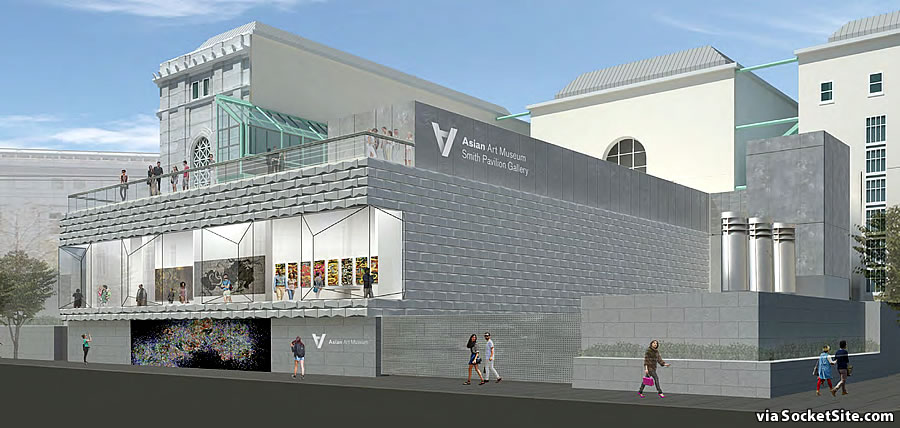 The new design incorporates a panoramic window intended to "activate" Hyde Street by revealing the art and activity inside the pavilion lounge and strengthening the connection to UN Plaza.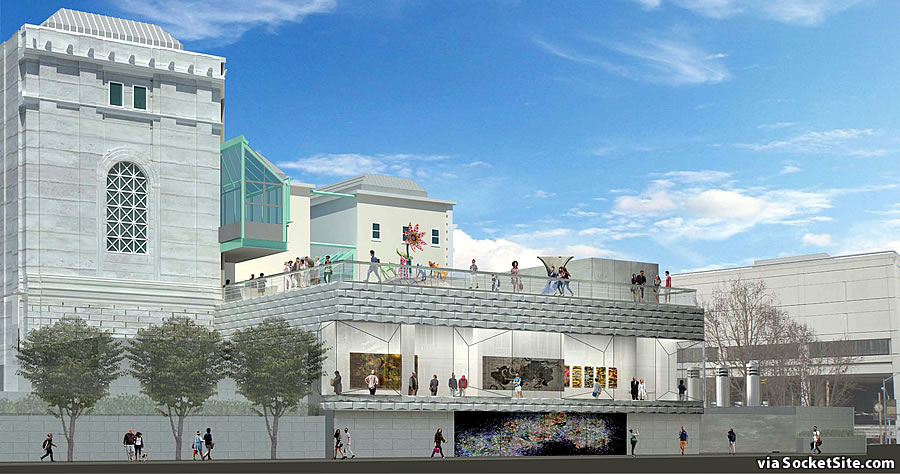 And while the new outdoor roof terrace over the proposed one-story addition, which is to be used for both outdoor sculpture exhibits and events, remains, the canopy structure is gone as well.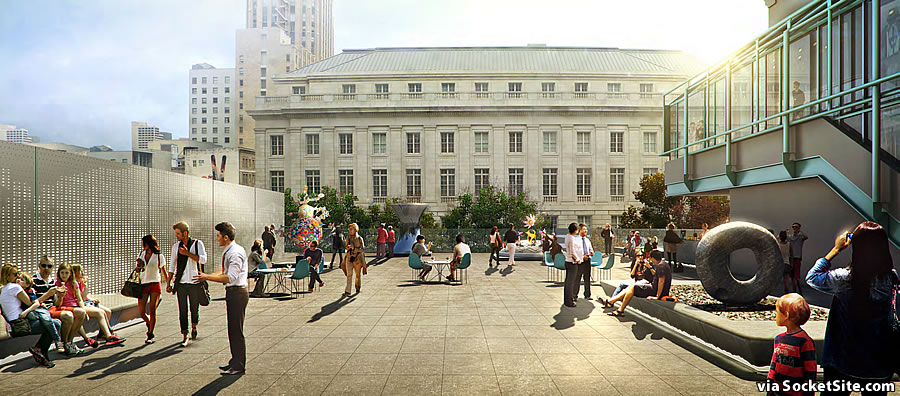 Owned by the City and occupied by the Asian Art Museum via a long-term lease, the 200 Larkin Street building, which is a contributing resource to the Civic Center Landmark District, was constructed as the city's Main Library in 1916, designed in a neoclassical Beaux Arts style by architect George A. Kelham, with alterations in 1996 by architect Gae Aulenti as part of the building's conversion to museum space.