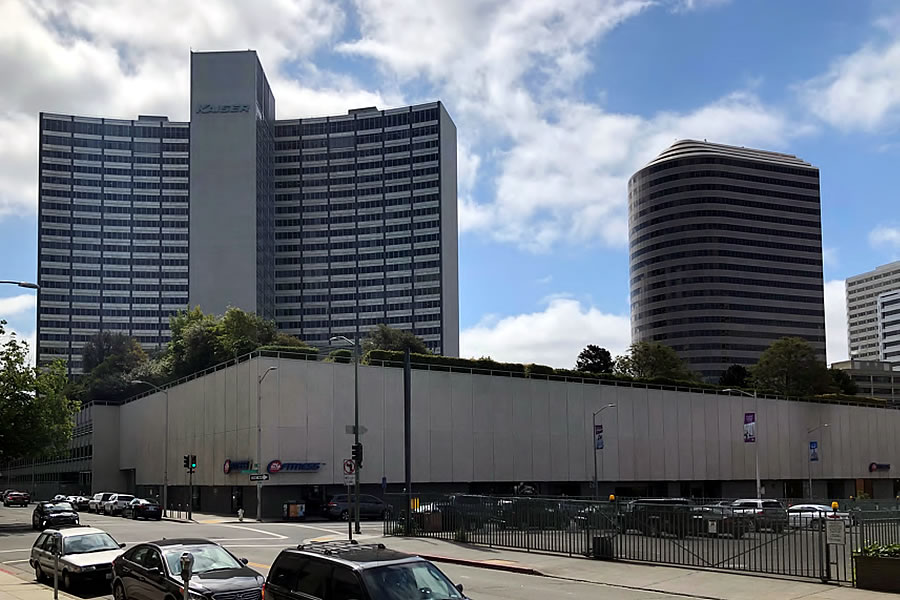 Plans to demolish the mall portion of the Kaiser Center complex at 300 Lakeside Drive in Oakland and build two skinny office towers rising up to 574 feet in height on the site, with a combined total of 1.5 million square feet of new office space, were approved back in 2011.
While the entitlements to build were only valid for three years and slated to expire in 2014, they were subsequently extended to the end of this year.
And having filed a pre-application earlier this year, the project team is now preparing to file a formal request to modify the approved plans to include a shorter, but wider, 28-story office tower rising up to 415 feet in height at the corner of 21st and Webster with 850,000 square feet of space and larger floorplates ("in response to office market desires") along with a 40-story residential tower rising up to 429 feet along 20th Street.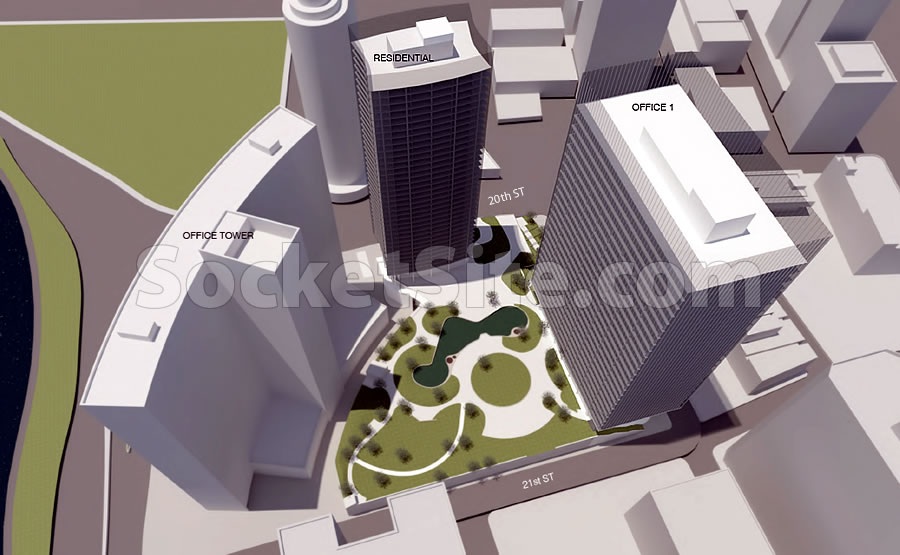 As recently massed by Gensler, the proposed residential tower could yield up to 580 residential units along with 13,000 square feet of new ground floor retail space and a 60,000-square-foot parking garage.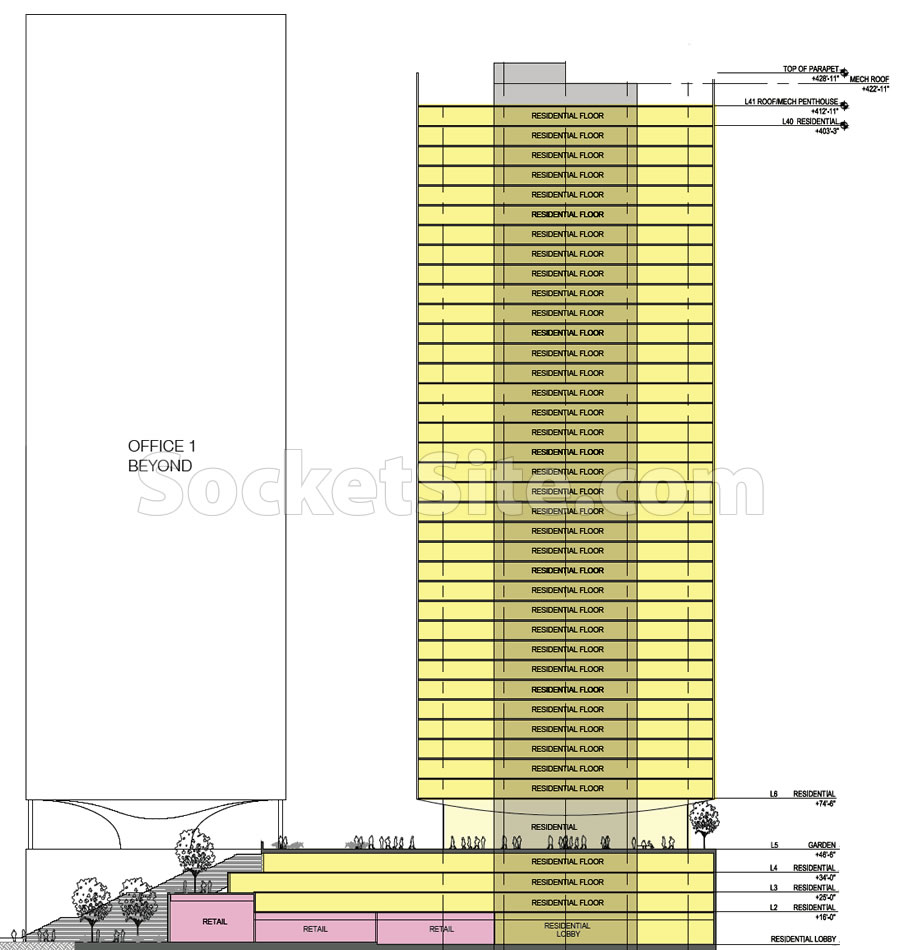 We'll keep you posted and plugged-in.