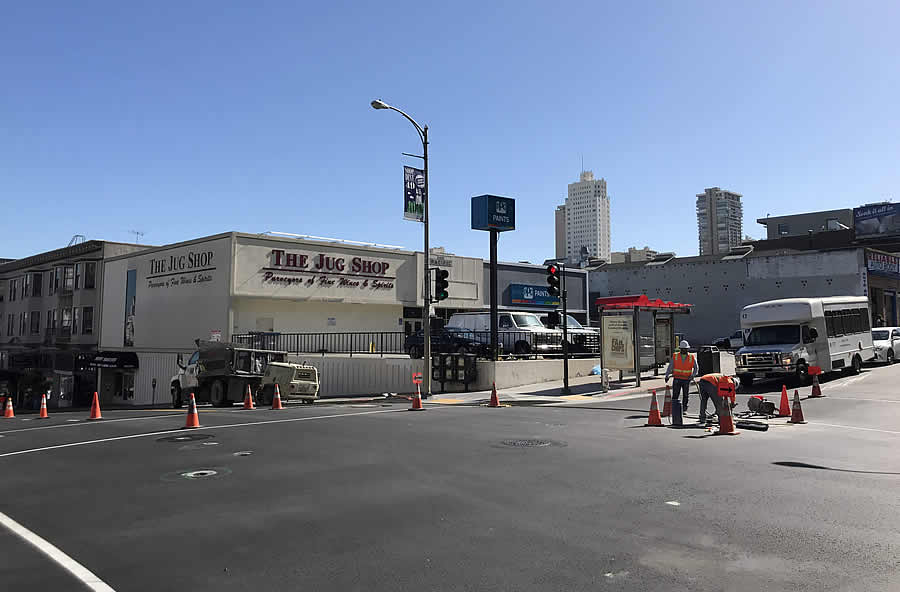 Plans to level the iconic Jug Shop complex on the northeast corner of Polk and Pacific are in the works. And as envisioned by JS Sullivan Development, a six-story building will rise up to 65 feet in height upon the 2030 Polk Street site, with 43 market rate condos over 6,500 square feet of new restaurant/retail space fronting Polk Street, with the residential lobby fronting Pacific, and a basement garage for 21 cars and 43 bikes.
The proposed condos would range in size from a 931 square foot one-bedroom to a 2,682 square foot three bedroom on the sixth floor, with an overall mix of 21 one-bedrooms, 18 twos and 4 threes.
And while the proposed shape of the building would allow for the inclusion of a large rear yard and minimize the potential shadowing of the adjacent Helen Wills Park, it would require a waiver of the bulk limitations outlined in San Francisco's Planning Code in order to allow for a continuous six-story-tall street wall along Polk and Pacific.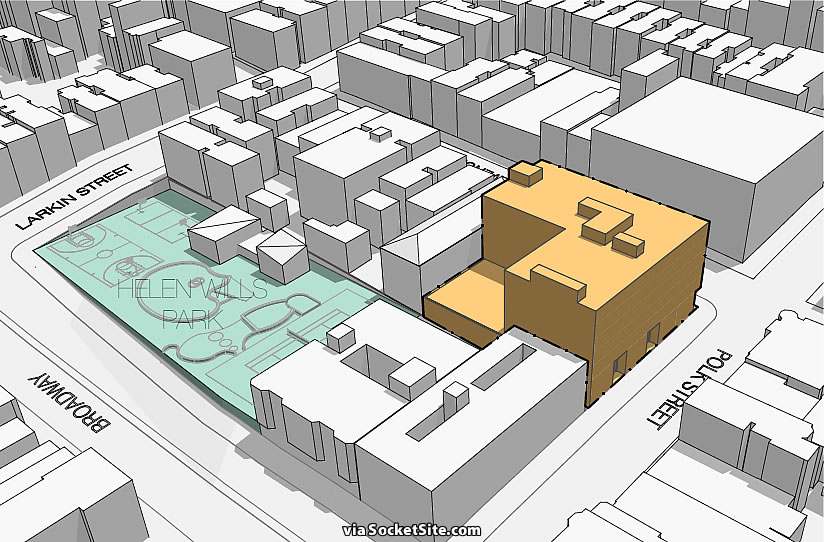 We'll keep you posted and plugged-in as the plans progress.