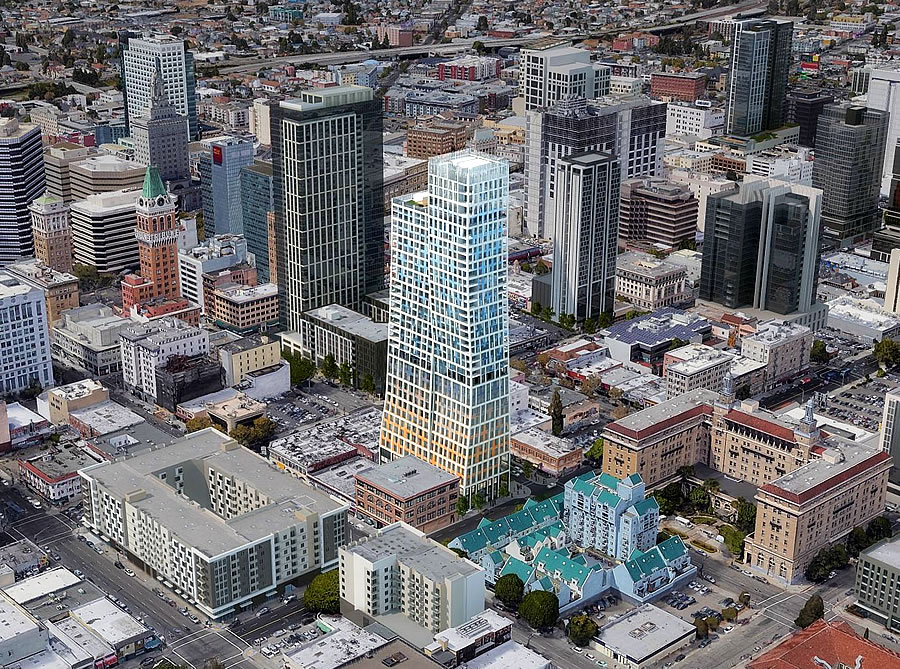 In a move which shouldn't catch any plugged-in readers by surprise, Oakland's Planning Commission has set the stage for a formal denial of the plans for a seemingly split, 460-foot-tall tower to rise at 1261 Harrison Street in Downtown Oakland.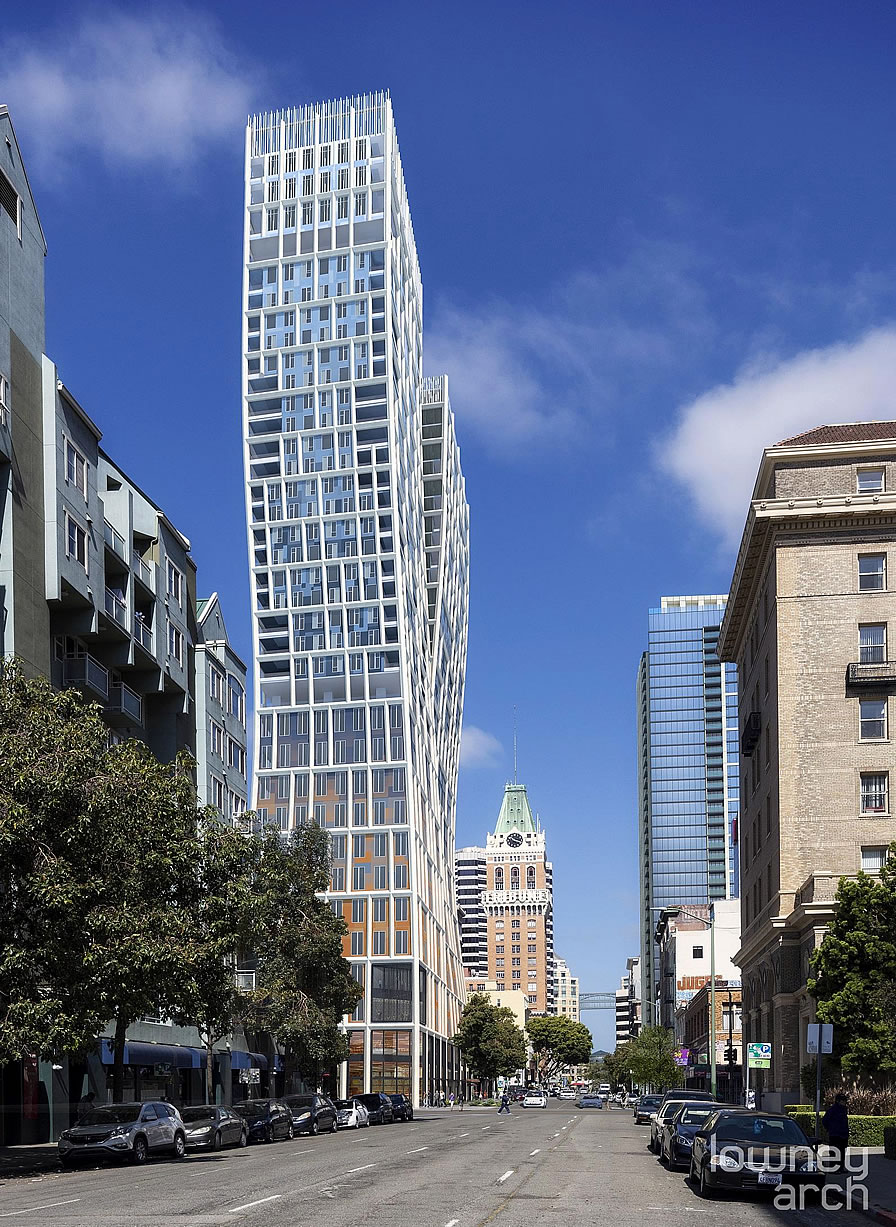 As proposed, the development would require the demolition of a historic "King Block" building on the project site and the approval of a Conditional Use application to rise over 85 feet in height.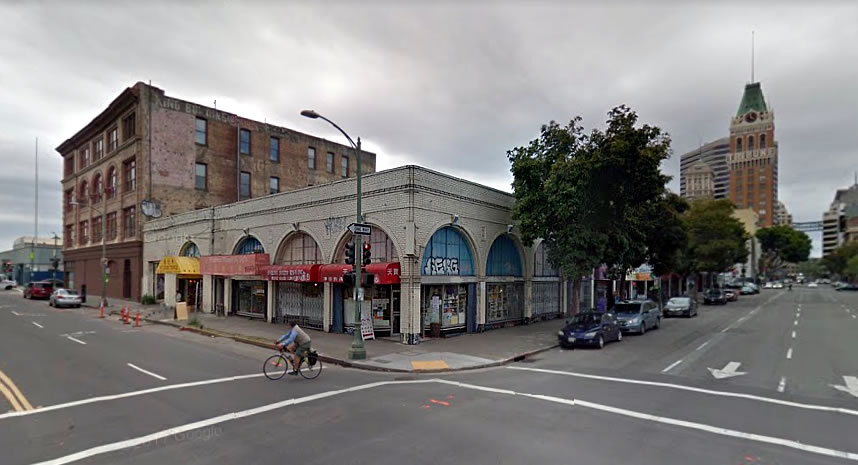 But as we outlined last week, Oakland's approved Lake Merritt Station Area Plan identified the King Block as a specific "Area of Primary Importance," a designation which prioritizes the adaptive reuse and preservation of specific historic resources and raises the bar with respect to the requirements for a related project's approval.
And with Oakland's Planning Commission having unanimously agreed with Planning Department staff that the proposed tower would not meet the requirements for approval, the Department has now been directed to return to the Commission with findings to support an official denial of the project as proposed.
We'll continue to keep you posted and plugged-in.