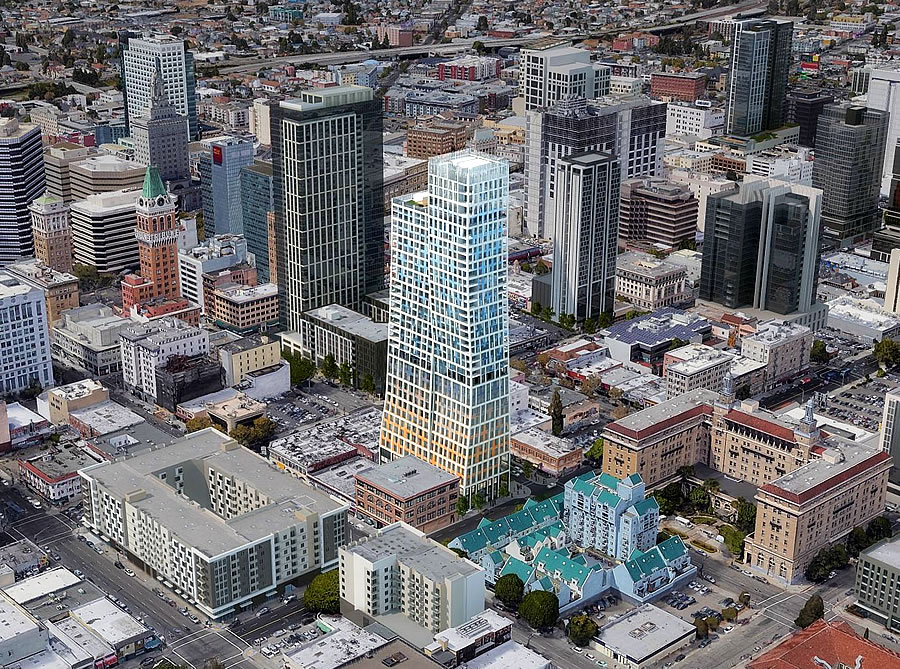 As we noted when the formal application to move forward with plans for a seemingly split 460-foot-tall tower to rise at 1261 Harrison Street in Downtown Oakland were filed with the city, while the site is only zoned for development up to 275 feet in height, and that's assuming a special Conditional Use Permit is approved as the as of right limit for the block is actually only 85 feet, the project team is planning to leverage a State Density Bonus in order to achieve the extra height and build 185 condos over 120,000 square feet of office space and 12,000 square feet of restaurant/retail within the tower's base.
But in order to move forward with the development as proposed, the existing building at 1261 Harrison Street would need to be razed, a building which has been designated as a historic resource and contributor to the city's historic "King Block," a block of five buildings and alley which were developed by the Charles H. King family between 1904 and 1922 and have been deemed an official Area of Primary Importance (API) for the City of Oakland.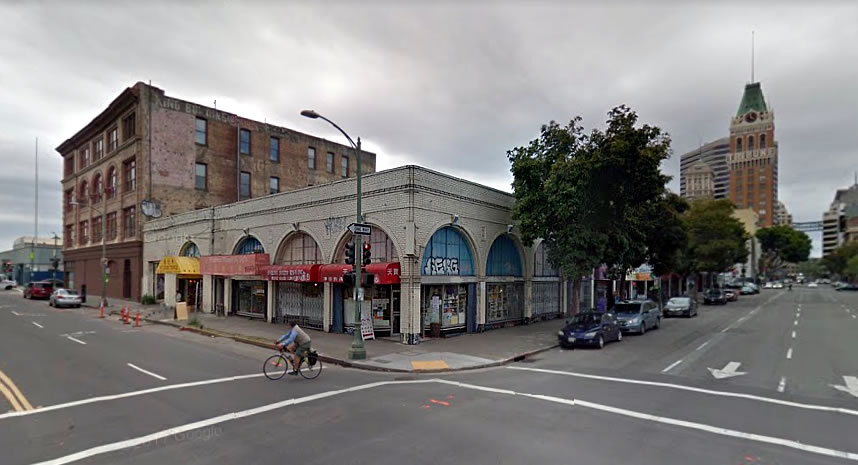 As the existing building falls within an API, any demolition and redevelopment of the site is required to be held to a higher standard and detailed design review, with a stated preference for the adaptive reuse and preservation of historic resources.
And according to Oakland's Planning Department, the project team has already been informed that the proposed tower may not qualify for an approval as the development "would result in the loss of a historic building" and could "potentially compromise the King Building Group API."
With that in mind, the Department will be seeking an atypical early review and input from the city's Planning Commission with respect to the proposed project tomorrow evening.
If the Commission agrees with the Planning Department's current position that "the project does not meet the requirements for approval," the department will return with findings to support a denial of the project as proposed. But if the Commission disagrees with the department, Planning will direct the project team to move forward with a formal Environmental Impact Report (EIR) and initiate a full design review for the project, after which an official determination will be made.
We'll keep you posted and plugged-in.