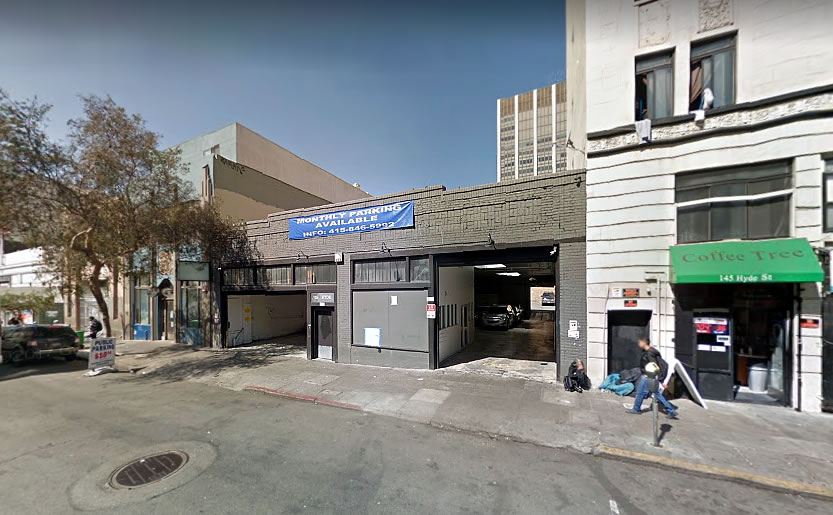 Having faced some pushback from Planning with respect to the previously proposed six-story addition to rise above the former automotive garage turned parking lot at 135 Hyde Street, with 51 efficiency apartments and a ground floor commercial space, the proposed project was completely reworked.
Instead, the existing garage is now slated to be demolished and a new 8-story building designed by Elevation Architects could rise up to 80 feet in height upon the site, with a total of 69 apartments – 1 studio, 60 one-bedrooms and 8 twos, averaging around 475 square feet apiece – over a 940-square-foot retail space fronting Hyde and a stacked basement garage for 19 cars and 69 bikes.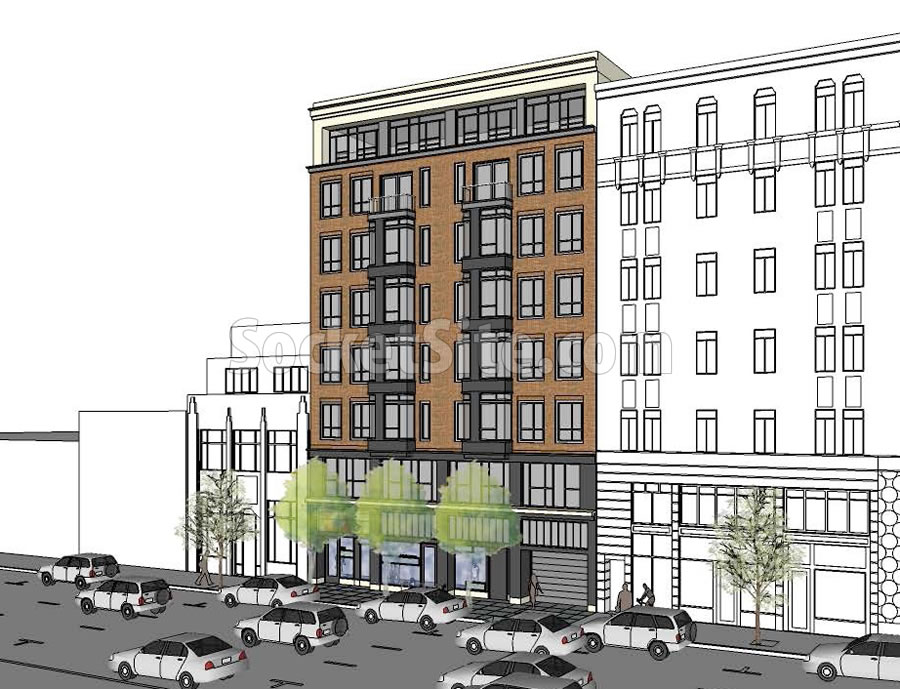 While the existing garage was identified as a contributor to the Uptown Tenderloin National Register Historic District, Planning has determined that its demolition would not have an adverse impact on the District, "to a degree that its cohesiveness and comprehensibility as a historical resource would be materially impaired," and that the new design would be a historically compatible addition.
And as such, the proposed development to rise at 135 Hyde Street is slated to be approved by San Francisco's Planning Commission next week with the Planning Department's blessing.