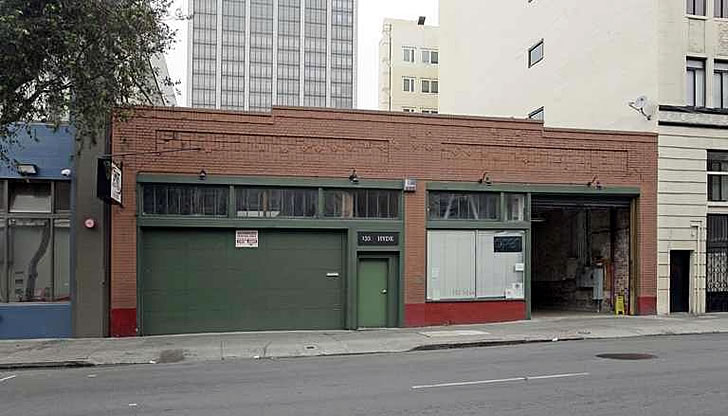 The City's preliminary review of a proposed six-story addition to the former Swift Auto Tech garage site at 135 Hyde Street, and the conversion of the Tenderloin building into 51 efficiency apartments over a ground floor commercial space and underground garage for 21 cars (and 52 bikes), has just been inked.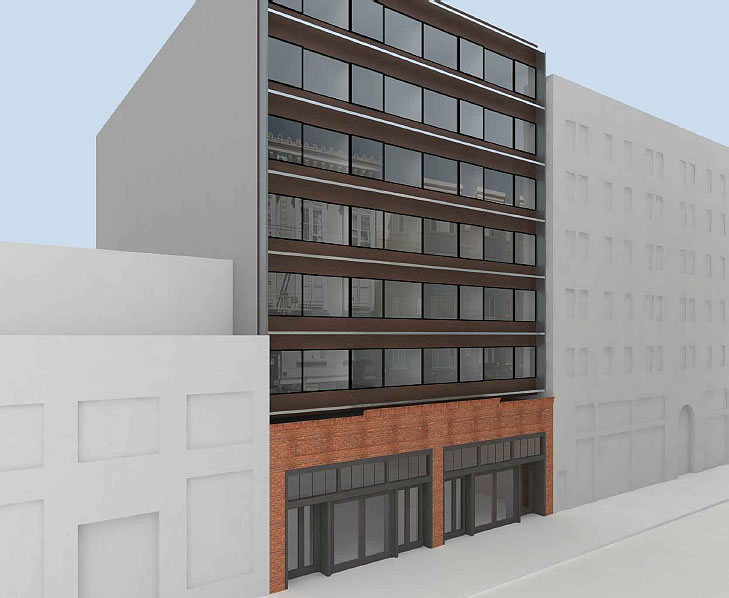 While San Francisco's Planning Department supports the project in general, and appreciates that the building's rear-yard was proposed to function as a publicly accessible open space (POPOS), the Department would like to see "a more significant reveal — either horizontal or vertical — between the [existing building] and the new construction" as designed by Brian Kaufman Design for the Dolmen Property Group.
And as the existing garage has been deemed a contributor to the Uptown Tenderloin National Register Historic District, "the proposed project is subject to review by the Department's Historic Preservation staff" and the development team will need to prepare a Historic Resource Evaluation (HRE) report in order to move forward as proposed.