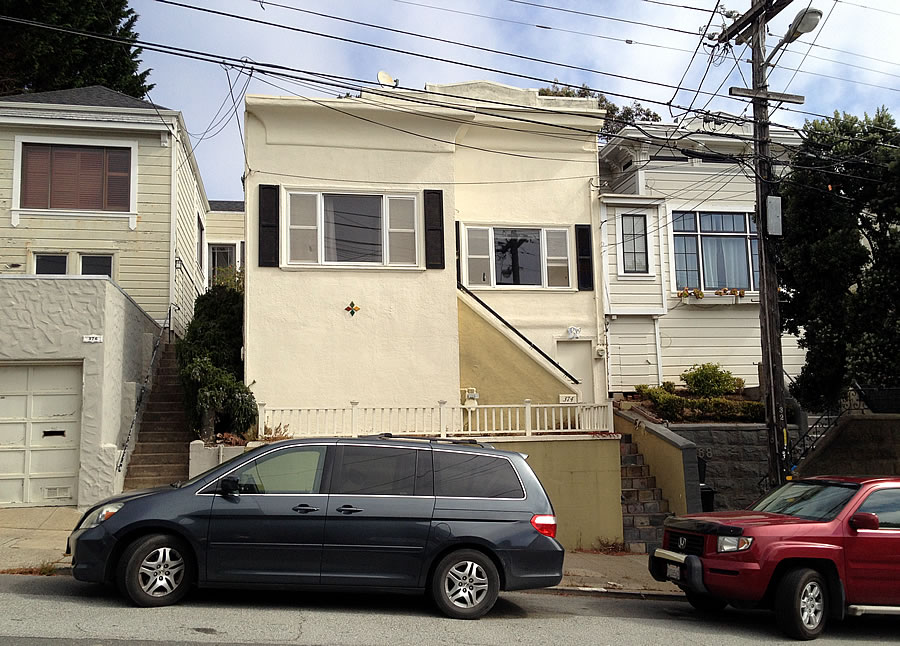 Having been "marketed to those with Vision and Experience who can see the potential of this diamond in the rough," the three-bedroom Noe Valley home without a garage at 374 Valley Street was purchased for $1.5 million in September of 2016.
Since remodeled, "featuring luxury finishes throughout with new systems, [a] modern designed floor plan [and] seemingly endless natural light," the now 1,880-square-foot home returned to the market listed for $2.35 million, or roughly $1,250 per square foot, three weeks ago, touting: "No bidding needed! BUY NOW for the list price."
This morning, the list price for 374 Valley was reduced to $2.15 million or roughly $1,144 per foot.
The touted copy remains.