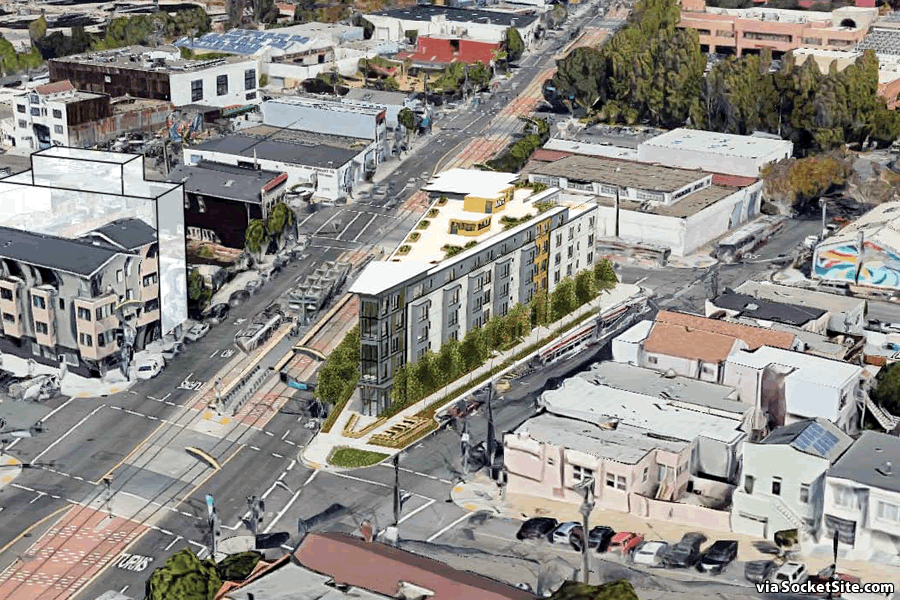 In the works since 2014, the proposed Flatiron-style development to rise up to 60 feet in height on the triangular Bayview parcel known as 4101 Third Street, between Hudson and Innes Avenues, has been redesigned by Schaub Ly Architects for the project team.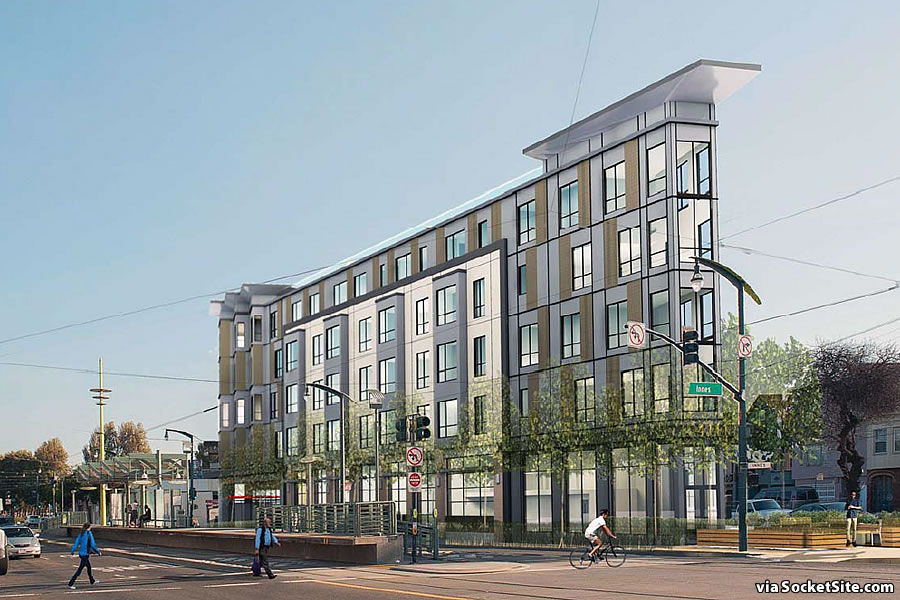 A previously proposed sixth story has been eliminated in favor of a double-height restaurant space on the ground floor with a small mezzanine. And as such, the proposed number of residential units, which are now to be exclusively rentals, is now down to 32, five (5) of which will be offered at below market rates.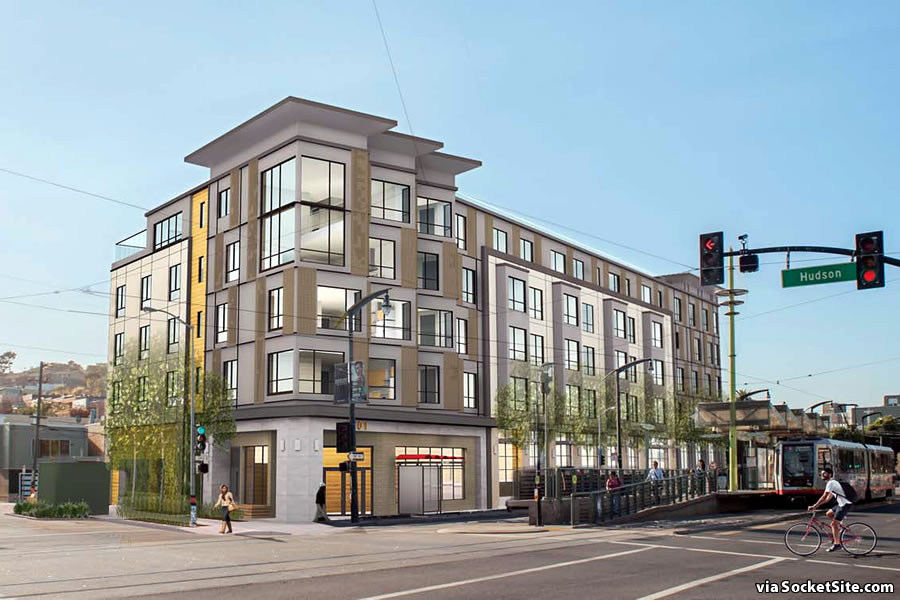 And in terms of off-street parking, which has been an ongoing community concern as its members expect the development to increase competition for existing on-street parking and result in added congestion as more residents circle the block, the building's garage now includes 16 stacked spaces with its entrance off Hudson Street and an adjacent storage room off Newhall for 32 bikes.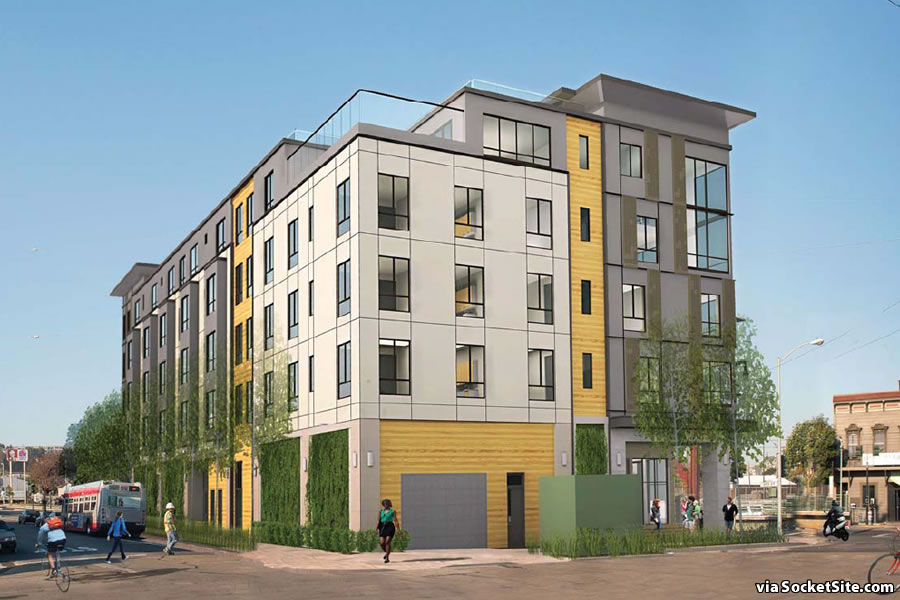 But keep in mind that building permits for the project have yet to be requested. We'll keep you posted and plugged-in.