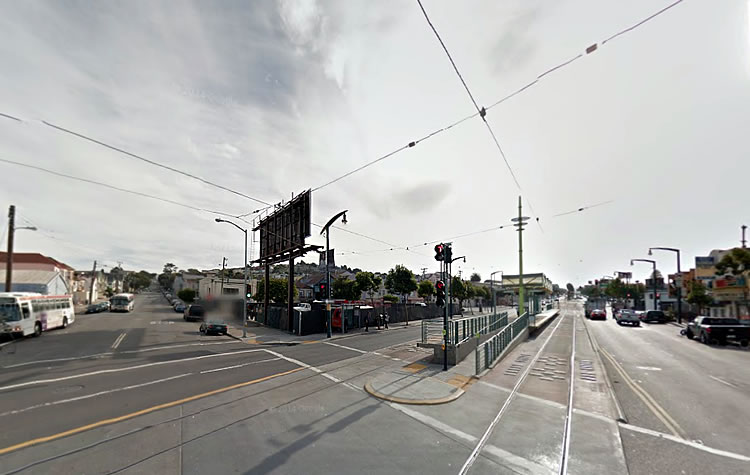 Plans to construct a four-story building with 12 residential units over a bit of commercial space upon the vacant 4101 Third Street lot, between Hudson and Innes Avenues, were abandoned in the last downturn.
But over the past year, the property owner has been working with the City, Bayview Citizens Advisory Committee and neighbors on new plans for a six-story building to rise across the triangular parcel which fronts the Third Street Retail Corridor.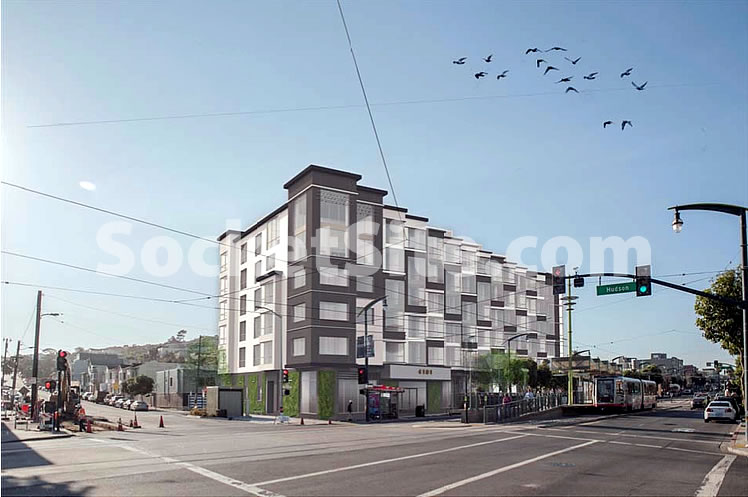 Originally proposed to include 54 units (averaging 590 square feet apiece) over two (2) commercial spaces and parking for seven (7) cars, based on community input, the latest designs for the newly proposed 4101 Third Street project now include 46 residential units (averaging 650 square feet apiece) over three (3) smaller commercial units and parking spaces for eleven (11) cars, three (3) of which would be designated for a car-sharing service.
The original six-story design for the site by Gabriel Ng + Architects included balconies, which have since been removed. And as envisioned, or at least pitched, half the units would be rentals and the other half sold as condos upon completion, with "green wall" elements at the ground floor as rendered above.