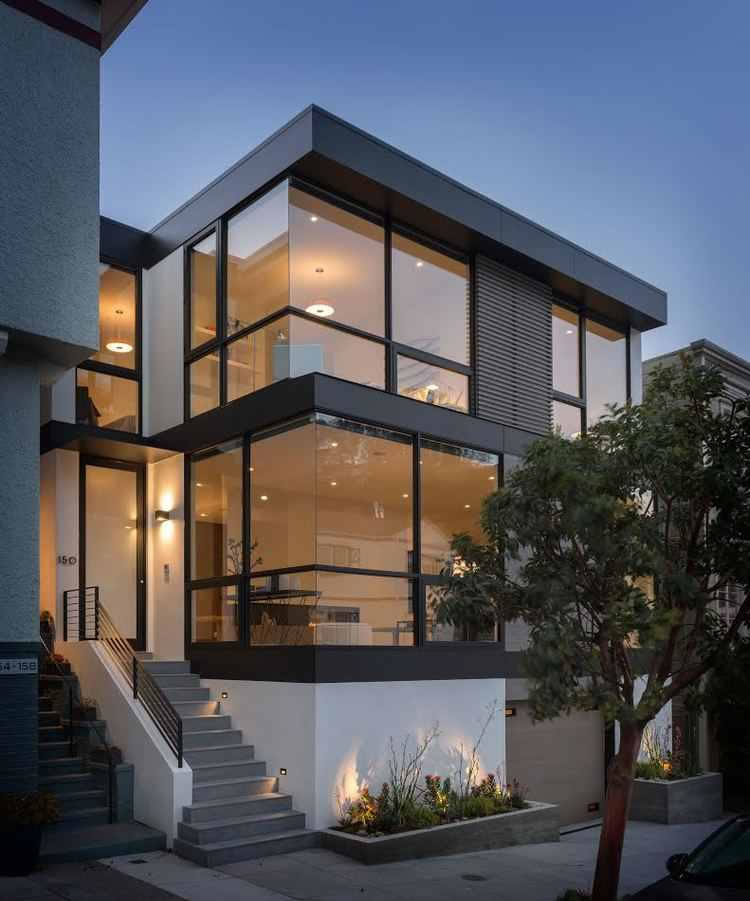 Priced for a record-shattering $7.7 million sale earlier this year, the original listing for the completely re-built Cole Valley home at 150 Carmel Street was withdrawn from the MLS and the property was relisted for $7.15 million in September.
Withdrawn from the MLS for the second time last month, and without a reported sale, the 4,800-square-foot home at 150 Carmel Street has quietly traded hands for $6.5 million, as noted by a plugged-in reader this past weekend, or $1,354 per square foot.
The identity of the buyer was hidden behind the "Yes Ampersand" LLC.
And despite selling for $1.2 million (16 percent) below original expectations, 150 Carmel now holds the title for the most expensive Cole Valley home, easily displacing 4924 17th Street which sold for $3.9 million ($1,195 per square foot) in 2007.