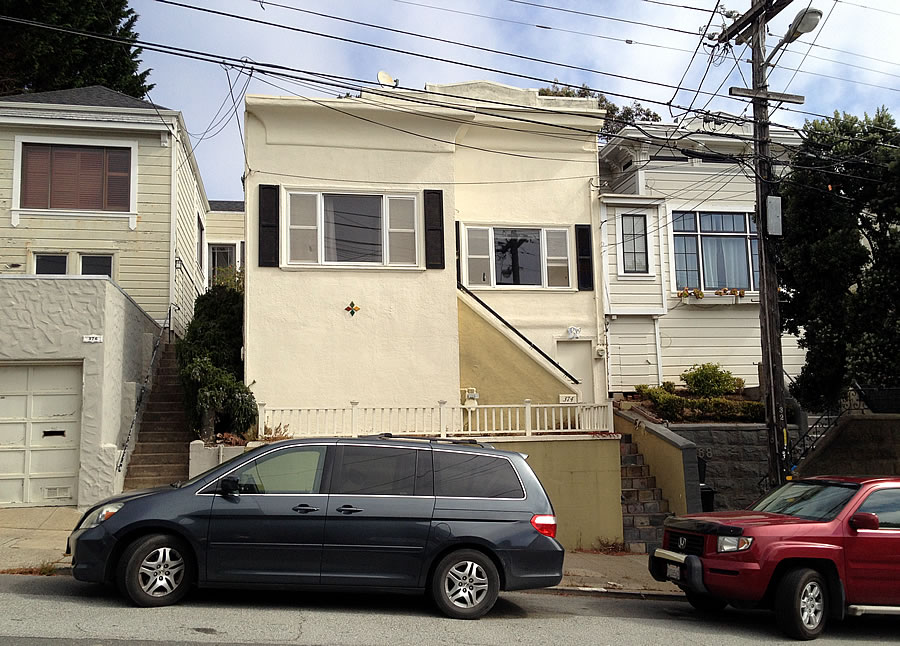 Purchased for $960,000 in 2005 and having flirted with foreclosure in 2011, the three-bedroom Noe Valley home at 374 Valley Street returned to the market listed for $1,100,000 in 2013, was in and out of contract, and finally resold for $1,050,000 in June of 2014.
Soon thereafter, plans to expand the home's basement, add a garage and otherwise remodel the 1,742 square foot property were drawn, the plans and permits for which remain under review by the city.
And this morning, 374 Valley returned to the market, "marketed to those with Vision and Experience who can see the potential of this diamond in the rough," touting "the property will be delivered vacant," and listed for "$999,000" ($573 per existing square foot).