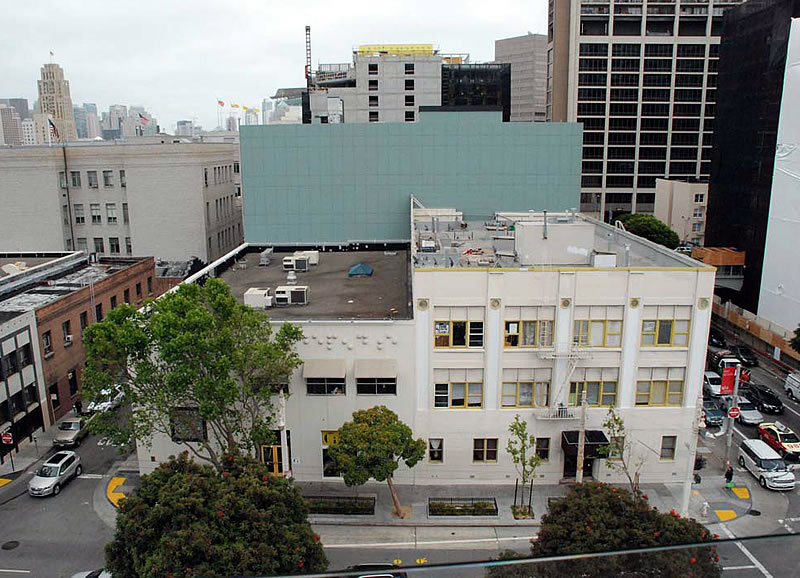 The refined designs for the San Francisco Conservatory of Music's proposed twelve-story building to rise at 200 Van Ness Avenue, between Hayes Street and Dr. Tom Waddell Place, will be presented to San Francisco's Planning Commission next week with the project positioning for approvals in February.
As designed by Mark Cavagnero Associates, the project plans now include 113 units of group housing outfitted with 420 beds for students of the Conservatory, three apartments for Conservatory faculty, and 27 apartments to replace those which would be razed in order to make way for the development.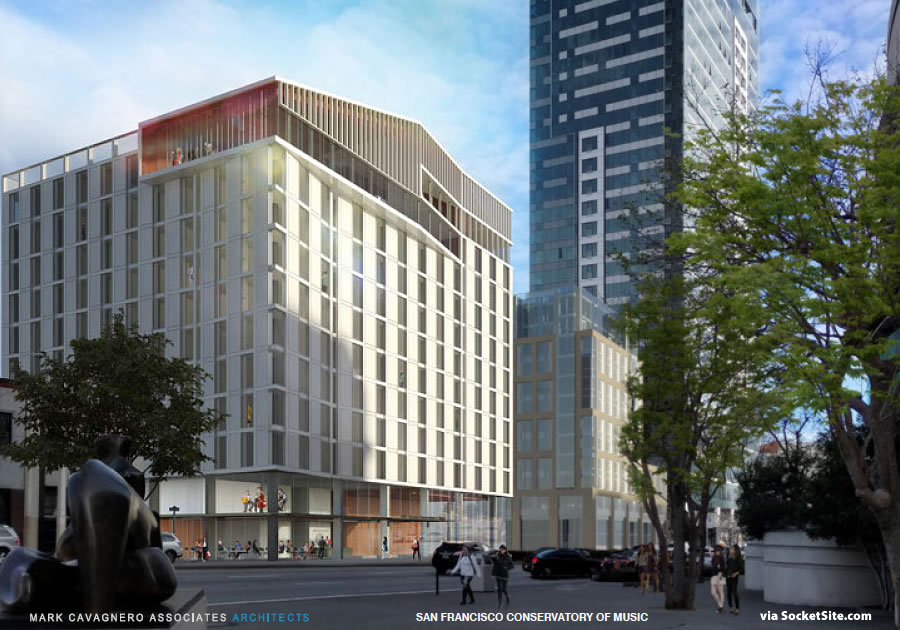 In addition to a ground floor restaurant, recital hall and student center, the development features a double-height performance hall on its top floor, with floor to ceiling windows framing views of City Hall and Davies Symphony Hall across the street.
And while the proposed building has already been cut down to size by 20 feet by integrating the performance hall into the building's envelope rather than stacking it atop, the current height limit for the site will still need to be increased from 96 feet to 120 feet in order for the project to proceed, an up-zoning which the Planning Department supports.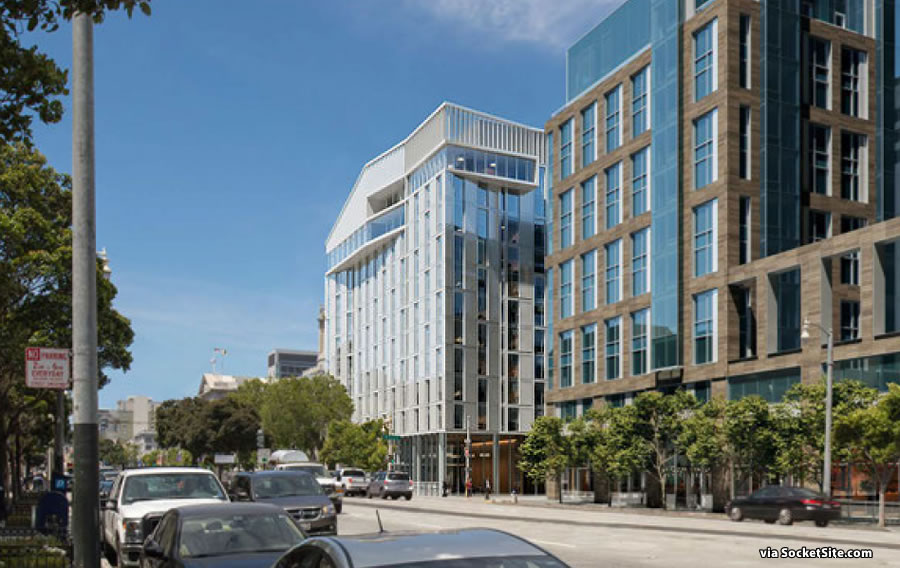 We'll keep you posted and plugged-in.