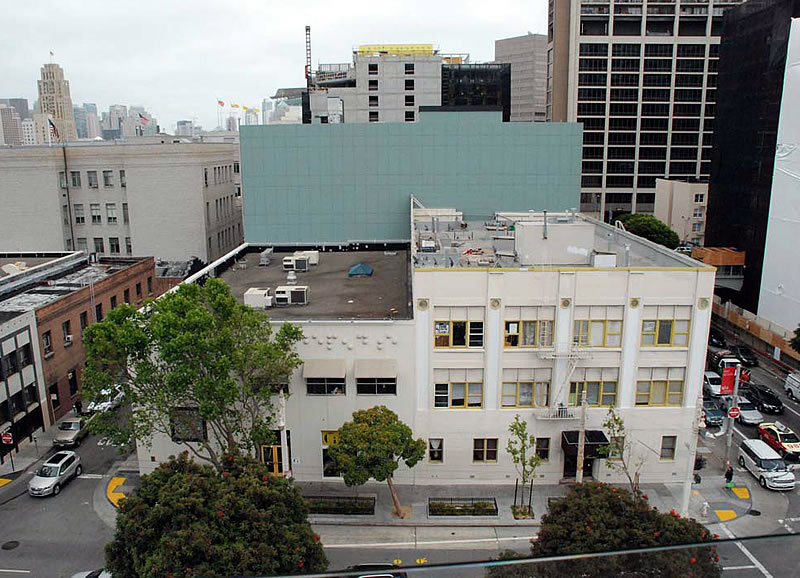 The upzoning, development agreement and authorization needed for the San Francisco Conservatory of Music's proposed twelve-story building to rise up to 120 feet in height at 200 Van Ness Avenue, between Hayes Street and Dr. Tom Waddell Place, were approved by San Francisco's Planning Commission last night.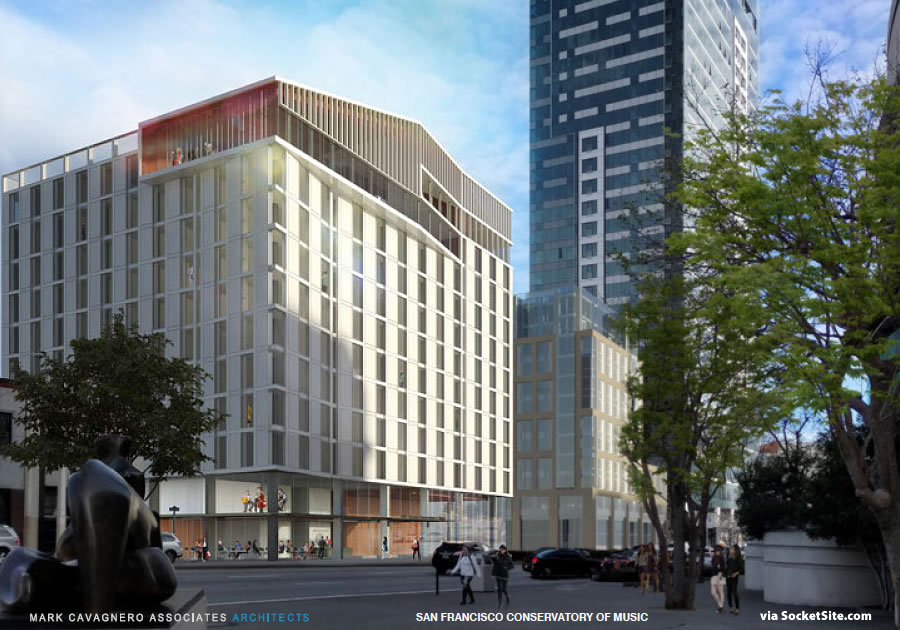 In addition to a ground floor restaurant, recital hall and student center, the development includes a double-height performance hall on its top floor and 113 units of "group housing" outfitted with 420 beds for students of the Conservatory, three apartments for Conservatory faculty and 27 apartments to replace those which would be razed in order to make way for the development, in-between.
And in terms of the tenants in the existing 27 apartments on the site, the aforementioned development agreement addresses their relocation and housing until the replacement units are built.