Having hit the market priced at $12 million in early 2015, the asking price for Gurbaksh "G" Chahal's 3,355-square-foot penthouse atop the Infinity was subsequently reduced down to $7.995 million before being withdrawn from the MLS in mid-2016.
Subsequently whitewashed, with the master bedroom having been repainted in muted colors and stripped of G's monogrammed bed, the pendant lights in the living room (which plugged-in readers frequently called out) finally replaced and the signature "G" spot rug removed, the penthouse returned to the market at the end of last year priced at $12 million anew.
Reduced to $10.6 million this past May, to $9.5 million in August and then to $8.999 million last month (at which point the unit was relisted with an official "1" day on the market and no official reductions according to all industry and agent stats), the list price for 301 Main Street #37B has just been "improved" to $7.999 million anew.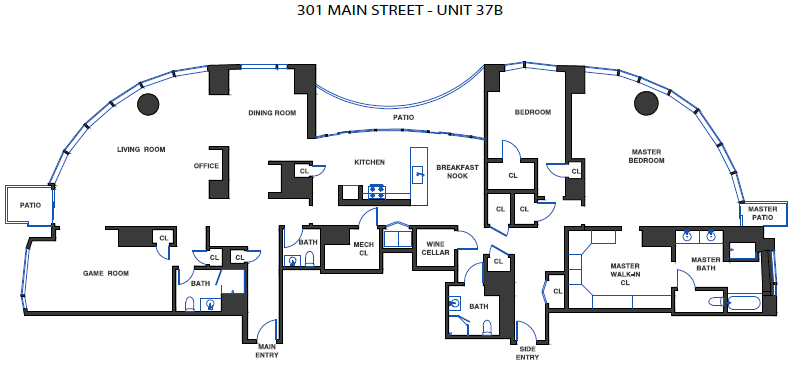 And once again, the penthouse was purchased by Chahal for $6.925 million in early 2008, after which another million was invested in upgrading the condo, including a reported $250,000 for the marble flooring alone.