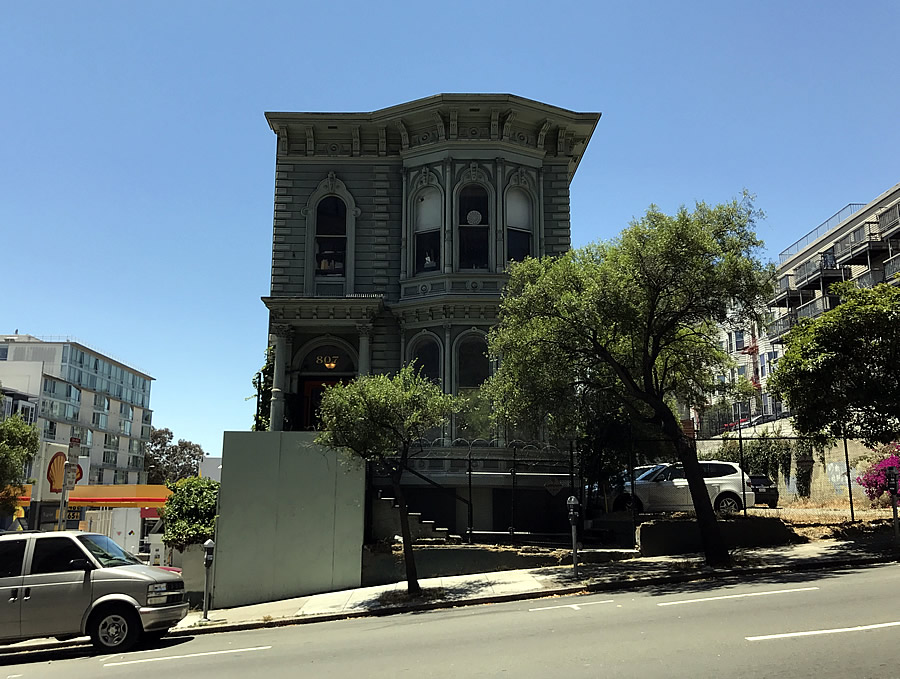 As we first reported a little earlier today, plans to redevelop the Bryant Mortuary at 635 Fulton Street are in the works, plans which include moving the mortuary to the eastern edge of its Hayes Valley site in order to make way for the historic Victorian at 807 Franklin Street, which currently sits a half mile away, to be moved to the western portion of the Fulton Street site.
And once the historic Victorian is moved?
Well, as plugged-in people should know, plans to build an 8-story building with 51 apartments on the northern half of the 807 Franklin Street lot were in the works as well. And if the southern half of the lot is cleared, it could potentially double the size of its development.
We'll keep you posted and plugged-in.