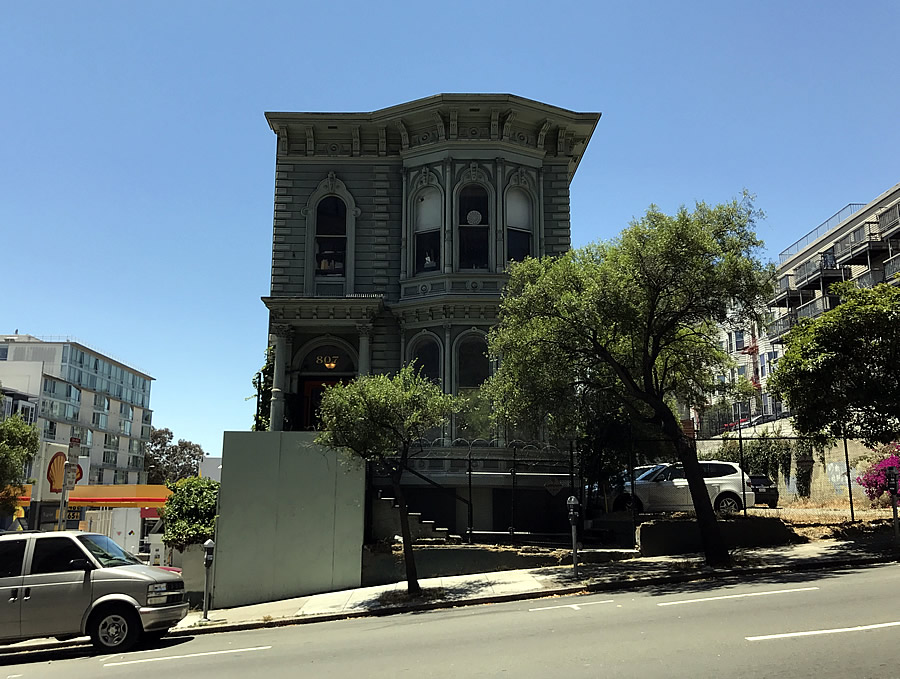 Assuming plans to relocate and redevelop the historic 'Englander House' at 807 Franklin Street are approved, a new 8-story infill building with 48 residential units over a garage for 17 stacked cars and 80 bikes could then rise up to 80 feet in height upon the Italianate's current 10,300 square foot parcel which includes a 5,500 square foot side yard now used for parking.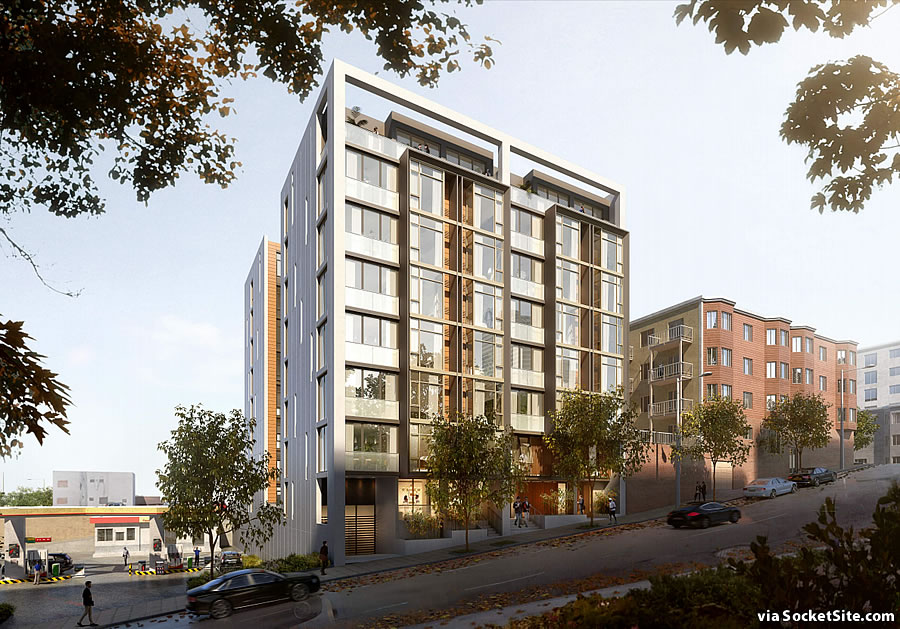 As designed by Kerman Morris Architects, the 48 units – a mix of 15 one-bedrooms, 29 twos and 4 threes – would average a little under 900 square feet apiece. As proposed by the project team, all the units will be market rate with an in-lieu fee proposed to satisfy the requirements of the City's Inclusionary Affordable Housing Program. And yes, the adjacent Shell Station site on the corner of Turk is zoned for development up to 80 feet in height as well.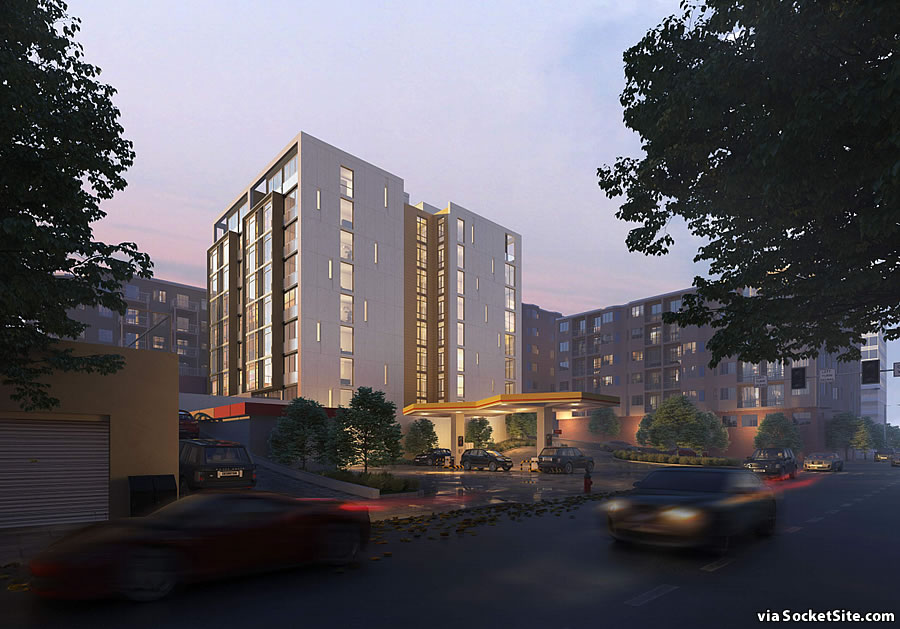 We'll keep you posted and plugged-in.