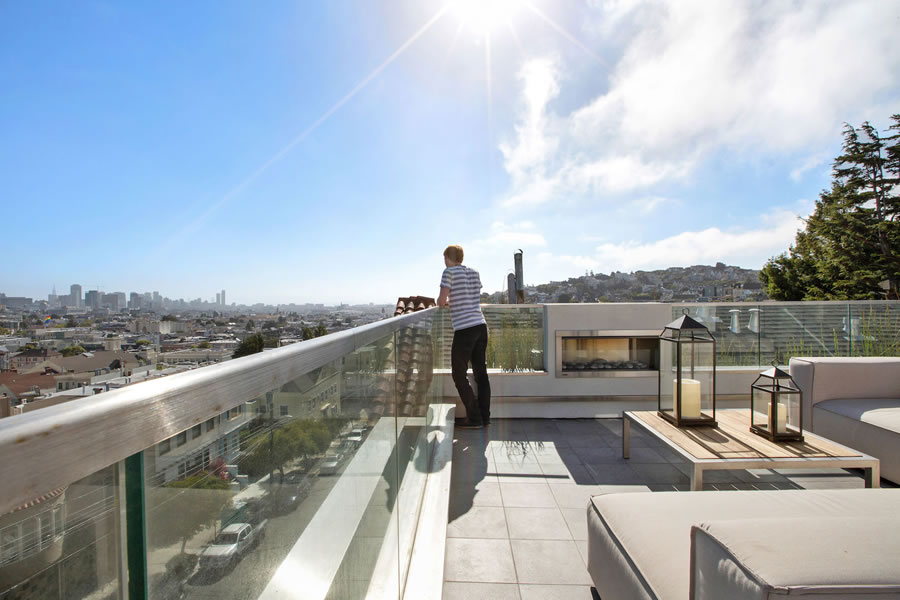 Building permits to add a new roof deck atop a single-family home or little residential building in San Francisco can currently be approved "over-the-counter," without the need for a Residential Design Advisory Team (RDAT) review that they might have to go through roofer companies (learn more) nor requiring any pre-application meetings, neighborhood notifications or public hearings. And neither the size nor amenities of new roof decks are effectively restricted.
But said permits can be challenged by way of a Discretionary Review (DR). And with the number of requested DRs related to new roof decks on the rise, San Francisco's Planning Department has been directed to develop a new set of official policies, "to strike a balance between allowing for the reasonable enhancement of outdoor open space on the roofs of low-density residential buildings, which will improve livability in a dense, urban setting, while protecting the quality of life for adjacent neighbors."
And next week, Planning's recommendations for the establishment of an official roof deck policy will be presented to San Francisco's Planning Commission for review, including the four key items outlined below:
1. Size: A total maximum deck area of no greater than 1/3 of the building's roof area.
2. Setbacks: A minimum 5-foot setback of deck guardrails from all building edges except the rear building wall.
3. Access: Limited to an internalized staircase or roof hatch or one minimally sized stair penthouse for multi-unit buildings if required by Building Code.
4. Appliances: Fixed cooking, fire pits, hot tubs, showers and other plumbed appliances would not be allowed.
And following feedback from the Commission (and public), Planning Department staff is then slated to draft a formal resolution which, if adopted, would establish San Francisco's official roof deck policy and restrictions. We'll keep you posted and plugged-in.