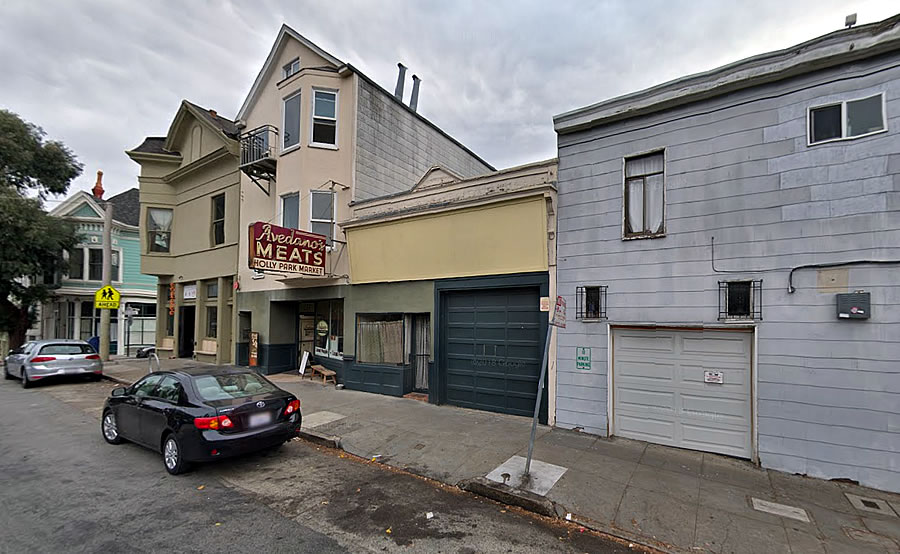 Plans to level the former cottage turned garage and "Udder Room" for the adjacent Avedano's Holly Park Market on Cortland Avenue are in the works.
As designed by Schaub Ly Architects and newly rendered below, a four-story building will rise up to 40 feet in height upon the 237 Cortland Avenue site, with three three-bedroom condos over an expanded retail space, sans a garage, across the building's ground floor.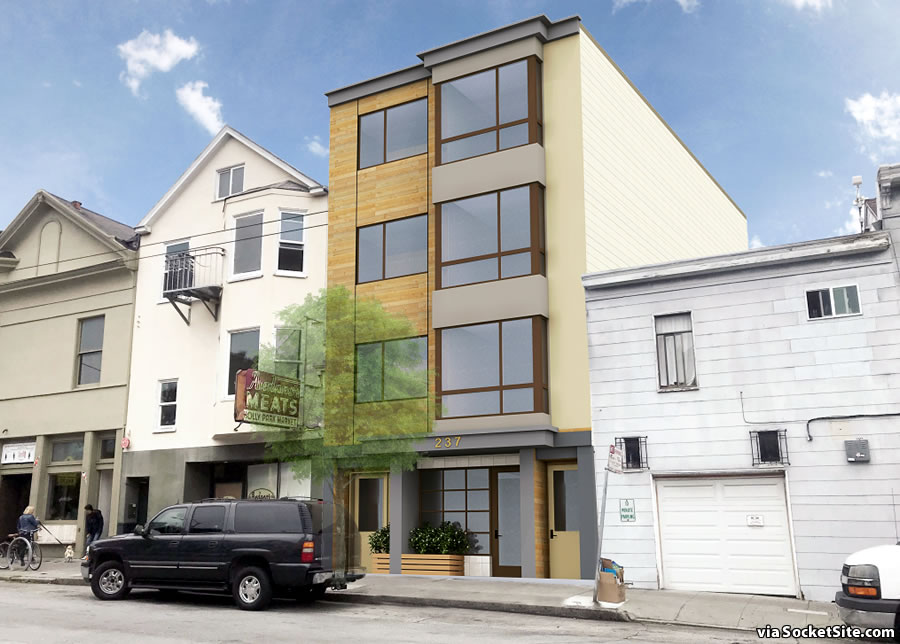 And yes, a new sidewalk and street tree would replace the cottage's existing curb cut and driveway. We'll keep you posted and plugged-in.