Plans to add a setback fourth story and rear addition to the Bryant Mortuary at 635 Fulton Street and convert the historic Hayes Valley structure into a residential building could be approved by San Francisco's Planning Commission next week.
As we first reported last year, the proposed redevelopment includes sliding the mortuary building 14 feet to the eastern edge of its 10,400-square-foot lot and then moving the historic Victorian at 807 Franklin Street half a mile to the western portion of the mortuary's Fulton Street site, as newly rendered by Kerman Morris Architects below.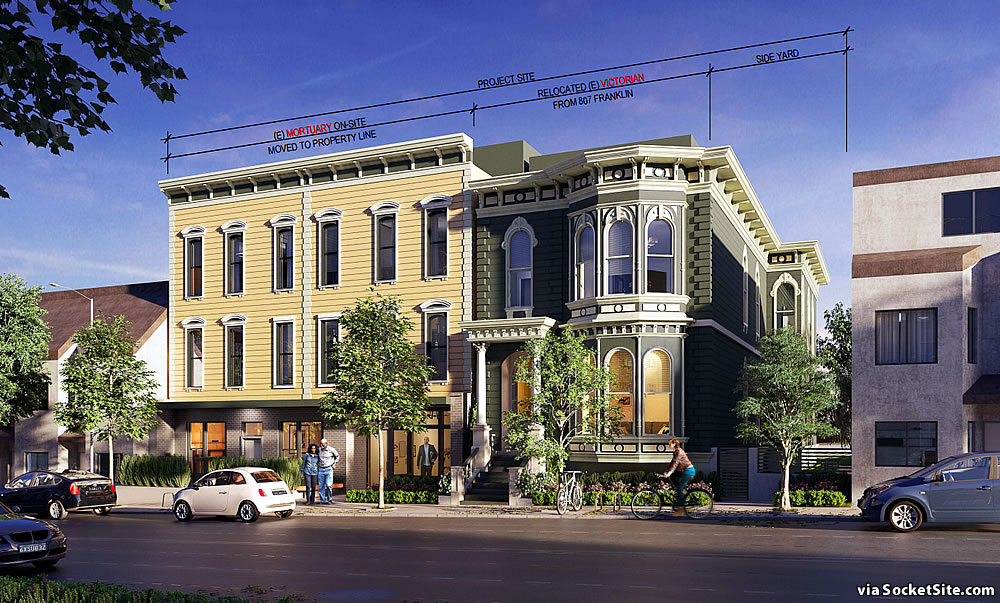 The two buildings would then be connected internally, the Victorian would be expanded as well and the combined development would yield a total of 17 residential units averaging around 930 square feet apiece and without any off-street parking (other than for 32 bikes) as proposed and recommended for approval by San Francisco's Planning Department staff.