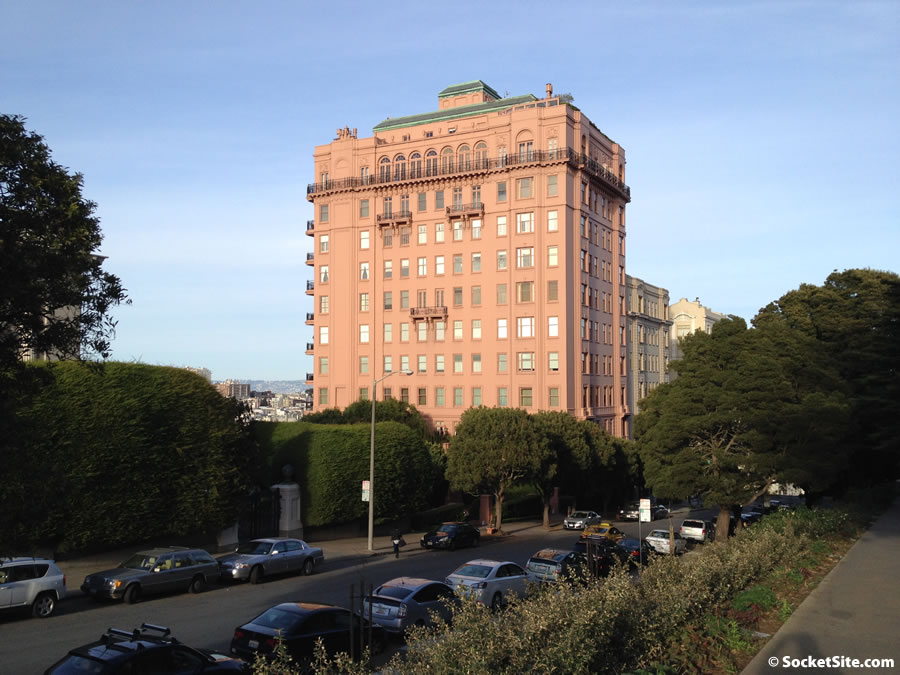 The entire eighth floor of the überexclusive Pacific Heights building at 2006 Washington Street is now officially on the market with a $24.5 million price tag.
Measuring 5,700 square feet and originally occupied by Dean Witter (think Dean Witter Reynolds), that's roughly $4,300 per square foot for 2006 Washington Street #8 at asking and a hefty premium compared to the 5,700-square-foot unit below (2006 Washington Street #7) which quietly traded hands for $16 million in August 2014.
At the same time, the $24.5 million price tag for unit #8 it could be seen as a relative bargain compared to the record-setting price paid for the slightly smaller unit #10 we revealed two years ago.
Designed by Conrad Alfred Meussdorffer in 1924, the full-floor cooperative apartments at 2006 Washington overlook the Spreckles Mansion, Lafayette Park and, of course, the Bay.