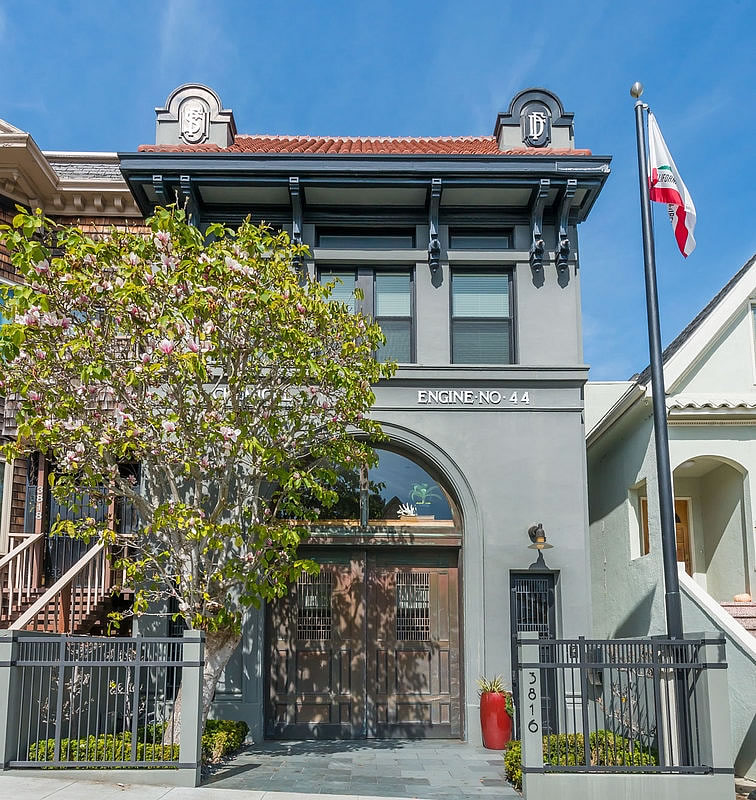 Purchased by a tech entrepreneur for $5.55 million in the fourth quarter of 2013, the converted Noe Valley Firehouse No. 44 at 3816 22nd Street returned to the market in October 2015 priced at $6.898 million.
Withdrawn from the MLS at the end of 2015 without a reported sale, the firehouse was being offered for rent on Airbnb with the owner having moved to Cow Hollow.
Subsequently flagged as an illegal short-term rental by the City, the property was de-listed from Airbnb last year, a penalty was paid, and the home returned to the MLS this past March listed for $5.75 million.
And on Friday, the resale of 3816 22nd Street closed escrow for $5.325 million, down 4.1 percent (225K) from its 2013 purchase price on an apples-to-apples basis.